Better Boating Victoria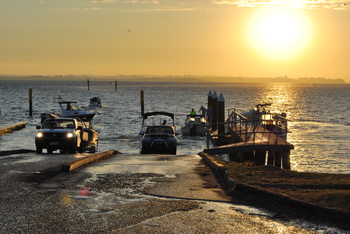 Better Boating Victoria was launched in 2018 to deliver on the Government's commitment to make it safer, cheaper and easier for boaters and anglers to get out on the water.
BBV was established to deliver the commitments underpinning an unprecedented $47 million investment in boating.
BBV has abolished parking and launching fees across the state and undertaken a review of boating infrastructure management across Port Phillip and Western Port.
BBV has completed priority upgrades of boating facilities at Rhyll, Hastings, Queenscliff, Point Richards and Mordialloc.
Recently other projects have involved improvements at Lake Bullen Merri and Warrnambool. Installation of new berths and moorings across Port Phillip has also been undertaken.
In recognition of the strong relationship between recreational boating and fishing, BBV became a division within the Victorian Fisheries Authority in February, 2021.
For more information about Better Boating Victoria, click here.
You can also follow Better Boating Victoria via social media: