Fish stocking boost- all about the bass
Recreational fishers will be excited to hear 150,000 Australian bass fingerlings were stocked into nine Victorian waters this week to further improve freshwater fishing opportunities.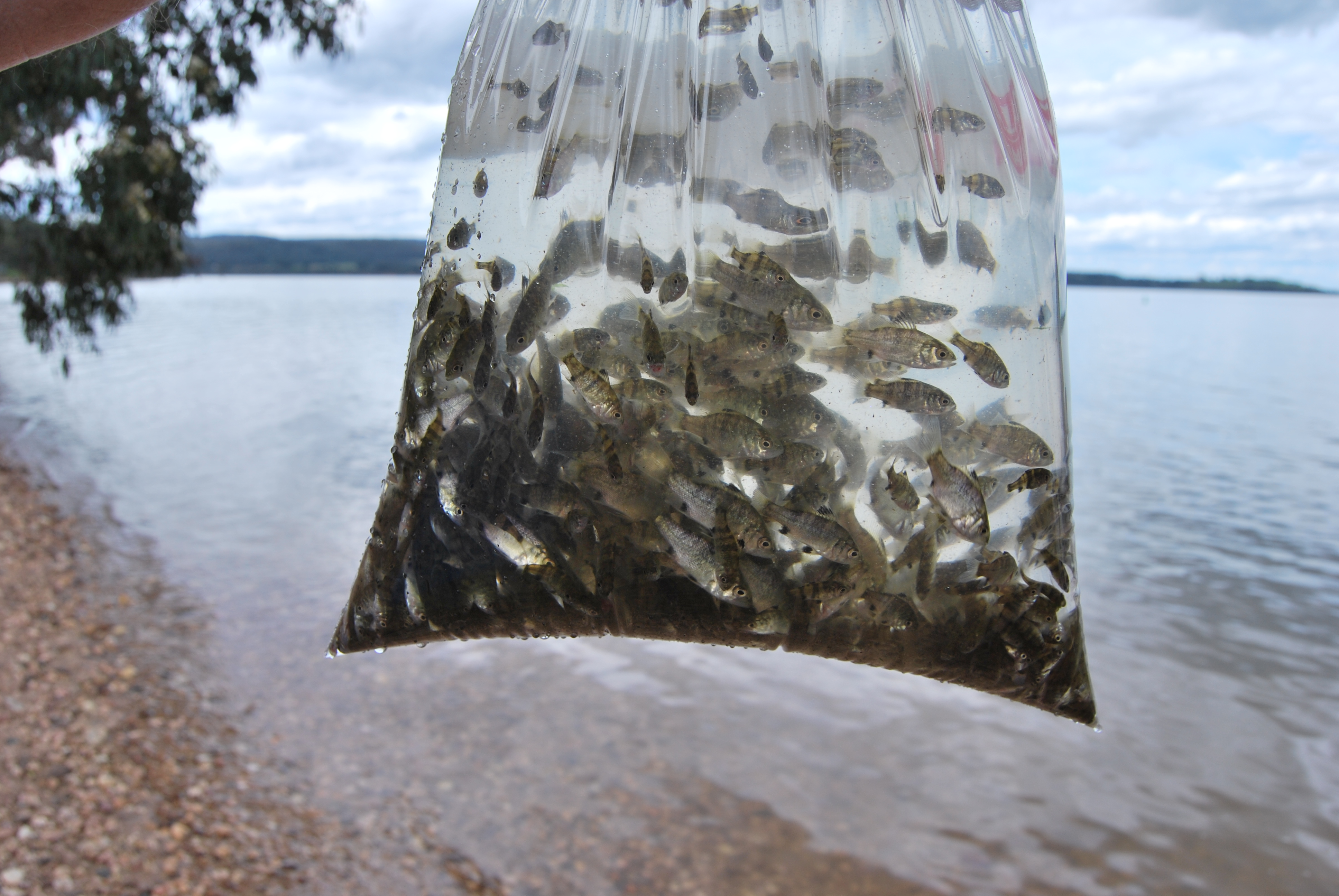 Victorian Fisheries Authority CEO Travis Dowling said the bass stocked this week all went into Gippsland lakes and rivers with another 250,000 to come for 11 other waterways across the state.
"This enormous bass stocking effort of 400,000 fingerlings this season is part of a dedicated effort to stock a record 10 million fish by April 2022, funded by fishing licence fees and the State Government's $35 million Go Fishing Victoria plan to get more people fishing, more often," Mr Dowling said.
"Australian bass are an iconic sportfish that can grow to 50 centimetres in favorable conditions.
"Blue Rock Lake is an excellent example of how successful our bass stockings have been. In conjunction with on-water access improvements for small boats and kayaks, lure and bait fishers are regularly catching bass in good numbers, including in dedicated bass fishing competitions that are becoming more common.
"With another 50,000 bass to be stocked into Blue Rock this year, the lake will have received nearly 500,000 bass fingerlings since 2010."
This season, the Mitchell River will receive 100,000 bass up from 60,000 last year, while the Timbarra River stocking is doubling to 20,000.
Outside of Gippsland, Ferntree Gully Quarry in Melbourne will receive 1,000 bass and Lake Bullen Merri near Camperdown, which already boasts bass to 2kg and more, is getting 10,000 fingerlings.
Waters below marked with * were stocked this week.
Mitchell River -100,000
Blue Rock Lake - 50,000
Glenmaggie Lake - 50,000*
Snowy River - 50,000
Cann River - 30,000*
Latrobe River - 20,000*
Macalister River - 23,000*
Timbarra River - 20,000
Avon River - 15,000*
Bullen Merri Lake - 10,000
Tambo River - 10,000
Guthridge Lake - 5,000*
Narracan Lake - 5,000*
Thomson River- 5,000
Cowwarr Weir - 2,000
Tyers River - 2,000
Ferntree Gully Quarry - 1,000
Hyland Lake - 1,000*
Rainbow Creek - 1,000
Valencia Creek - 1,000*
For more information about stocking in Victoria, including trout and native fish such as Murray cod, golden perch and Australian bass, visit www.vfa.vic.gov.au/fishstocking