A clear path for Victoria
Background
As part of the $35 million Target One Million plan, the State Government has committed to guarantee access to fishing and camping on Crown land that has grazing licences and river frontage.
Section 401A of the Land Act 1958 enables a person to enter and remain for recreational purposes on a water frontage which has been licensed under provisions of that Act, but prohibits a person from camping on the licensed land.
To enable camping on licensed water frontages, the Land Act 1958 is being amended to remove the prohibition on camping on licensed Crown water frontage.
This legislation recently passed through the lower house of Parliament, and the VFA is working in partnership with the Department of Environment, Land, Water & Planning to develop suitable regulations to support camping at these locations.
Current action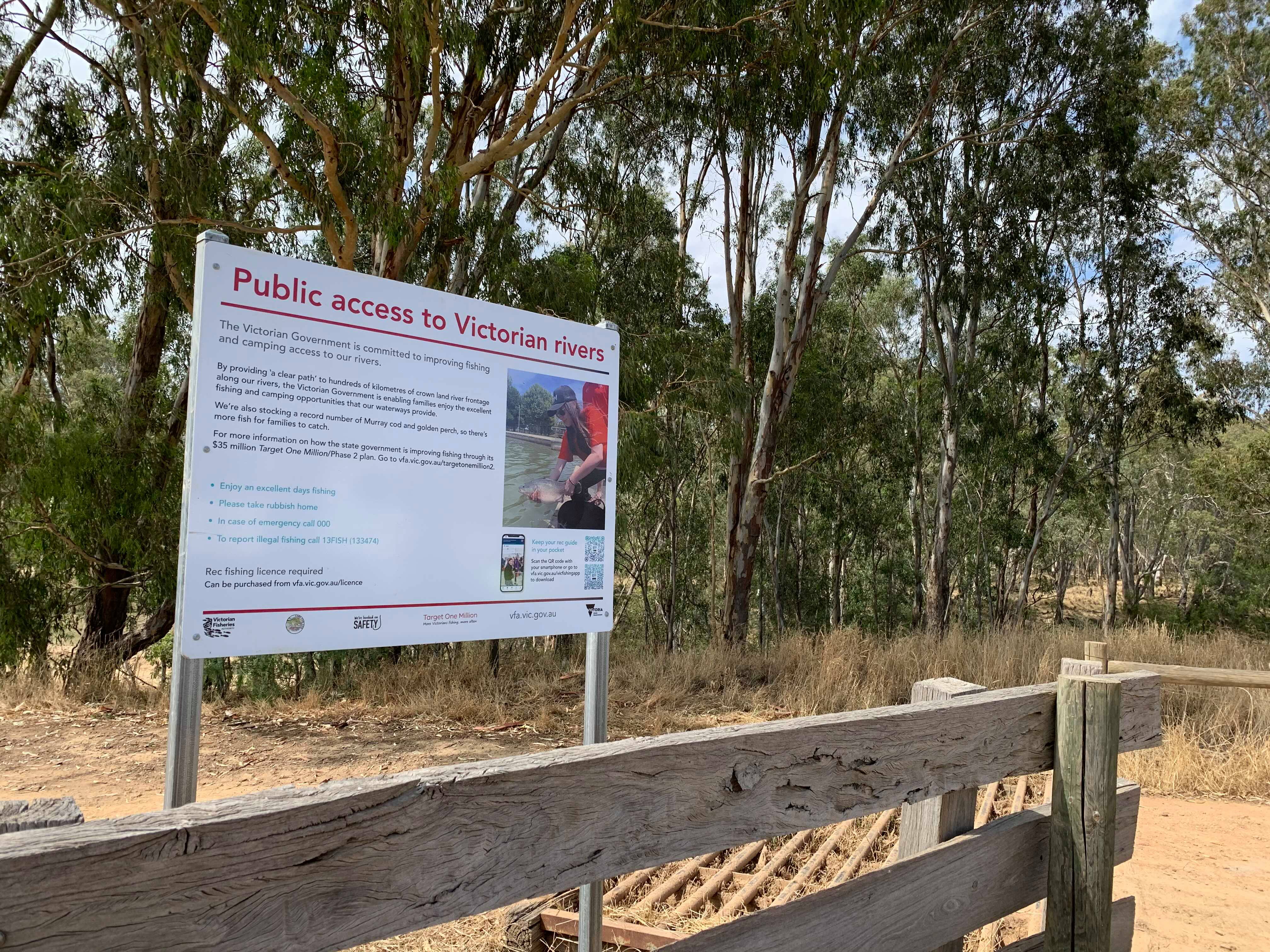 In the interim, the VFA has identified several high value recreational fishing sites with access issues that the Government has asked us to rectify.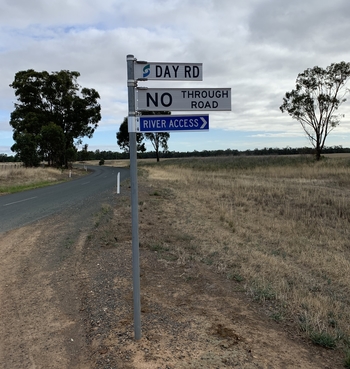 Access to Crown water frontage for various recreational users (anglers, bird watchers, hikers, etc) has been limited by poor infrastructure and confusing information regarding access points.
For many of these identified sites, the issue is perception of private ownership by the licensee or adjoining private landholder.
The VFA will be installing access gates and signage at the entry points to Crown Land as part of the project, and in time, will create a map on the VFA website/app that specifies each access point.
In addition, we will install directional road signs, directing the recreational user from the main road to the access point that we will create.
To date, we have improved angler access at 19 sites on the Goulburn River, in and around Murchison and the Goulburn Weir.
Check out where we've improved access here.
This election commitment is part of the Government's Target One Million program to increase participation in recreational fishing in Victoria by stocking more rivers/lakes and constructing new boat ramps, fishing platforms, fish cleaning tables and car parking facilities.
Finding your nearest access points
To identify Crown land abutting Victorian rivers and lakes, check out MapShare Vic via the link below. Remember, the public can legally access licenced and unreserved Crown land, however leased Crown land does not provide public access.
FAQs
Click here to learn more about the Bill, including what the Bill will do, how the policy will be implemented, where camping is expected to occur as a result of the changes and how farm biosecurity issues will be managed.