Schools F - 10 Program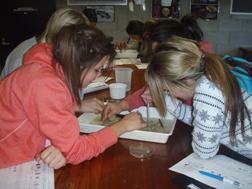 The Marine and Freshwater Discovery Centre's schools program is an excellent way to introduce students to the wonders of the marine and freshwater environment. All our sessions include opportunities for students to interact with live animals and provide hands on experiences through field trips, the use of technology and a range of specimens available at the centre.
We have a wide variety of education programs on offer for students in F-10 including indoor programs and outdoor field programs.
All of our programs have been developed to cover the Victorian Curriculum
Please click the links below for detailed information about our F-10 programs.