Daily Digital Holiday Activities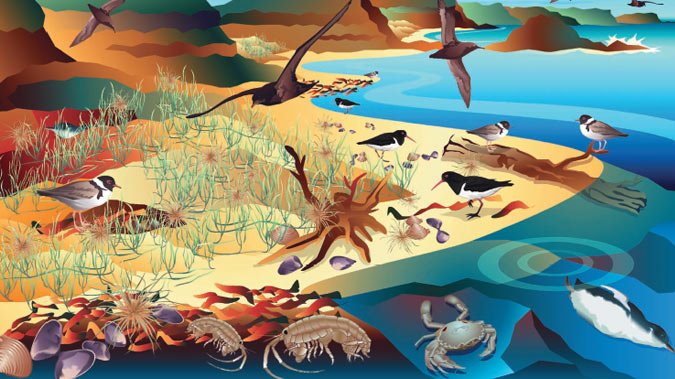 Daily DIGITAL Holiday Activity
Contact marine.discovery@vfa.vic.gov.au to be added to our email mailing list or visit our Facebook page #VicFishEd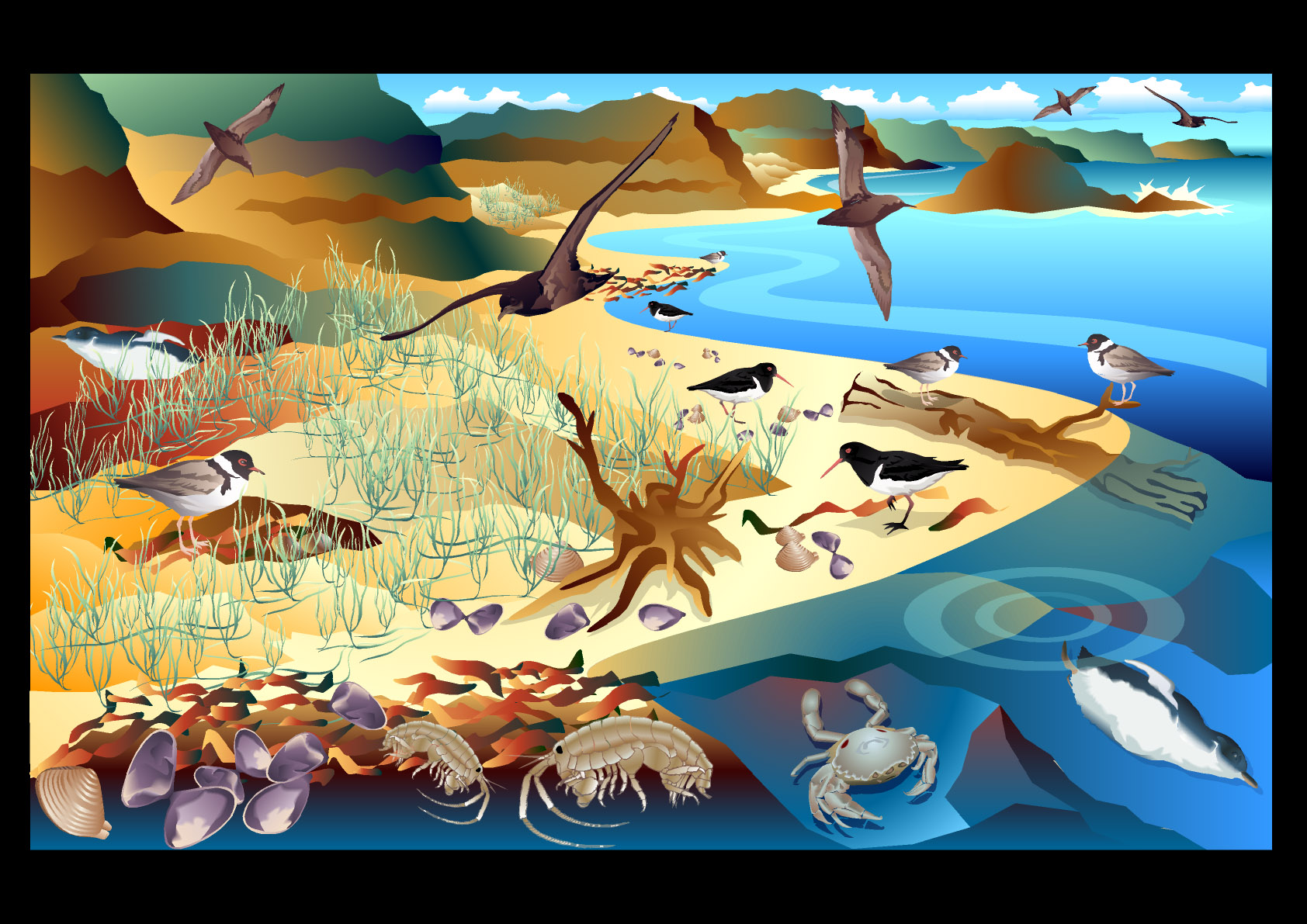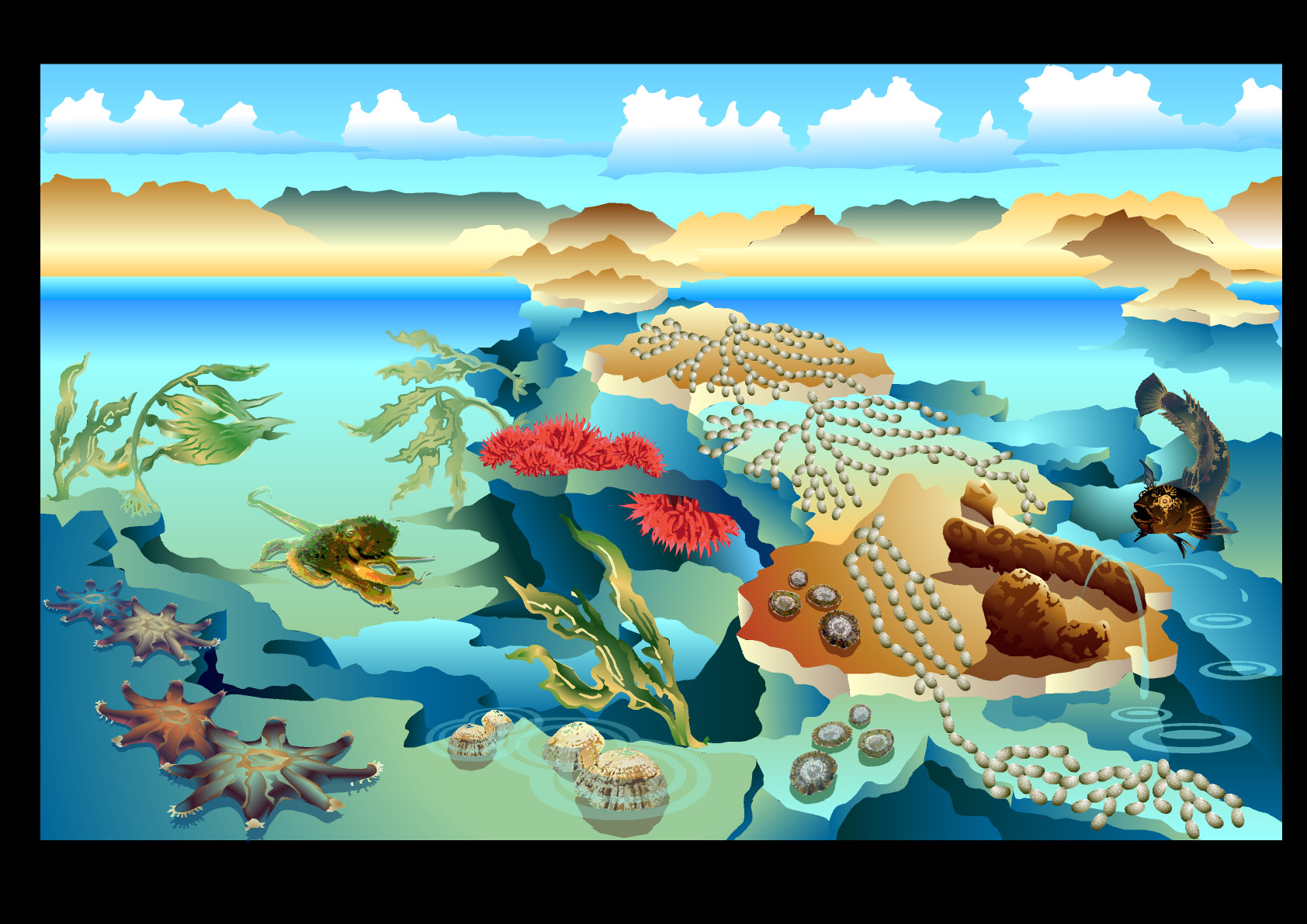 Monday
Port Phillip Heads revealed!
To finish up the week and school holidays, sit back and enjoy our magnificent marine environment with an amazing video from our awesome aquarist Allie.
'Despite the visibility not being excellent, the critters and colour of the reefs made it hard to say goodbye. I have completed more than 1000 dives in this area, and it still holds an allure. The incredible shapes of the limestone reefs, rich plant and invertebrate life, and the unusual animals unique to southern Australia make this an incredible temperate diving location. This video was all shot on one day, at 3 different dive sites within a few kilometres of Port Phillip Heads.' Allie
List the names of the animals you saw in the video. Use the Port Philip Bay Toolkit to see more video of underwater habitats and the animals that are found there and to help you identify the animals you saw in Allie's video.
Tuesday
What is the intertidal zone?
Check out what the VFA fishing rules define the intertidal zone as.
The VFA fishing rules tell you what animals can and cannot be collected from the intertidal zones along the Victorian coastline.
The types of animals that can be collected from the intertidal zone vary depending on where you are in coastal Victoria. Some animals must never be collected from the intertidal anywhere in Victoria.
Play this 'Find the snails' game and find the names of 4 single-shelled marine snails that cannot be collected from the intertidal zone in anywhere Victoria.
To play this game click on the letters to discover the name of the snail before the snowman is created. Once you have finished the first game click on the picture again to start the second game. Repeat this two more time to discover the names of the 4 snails.
Wednesday
Career day – Fisheries Scientist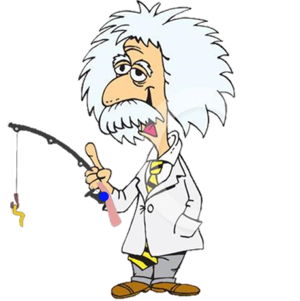 Fisheries scientists provide important information and advice which is critical to the sustainable management of our fishing resources and they get to spend time in and around our marine and freshwater environments.
Watch Dr Paul Hamer's talk about our annual monitoring of baby snapper.
See what else VFA scientists have been up to recently.
Thursday
How well do you know an abalone?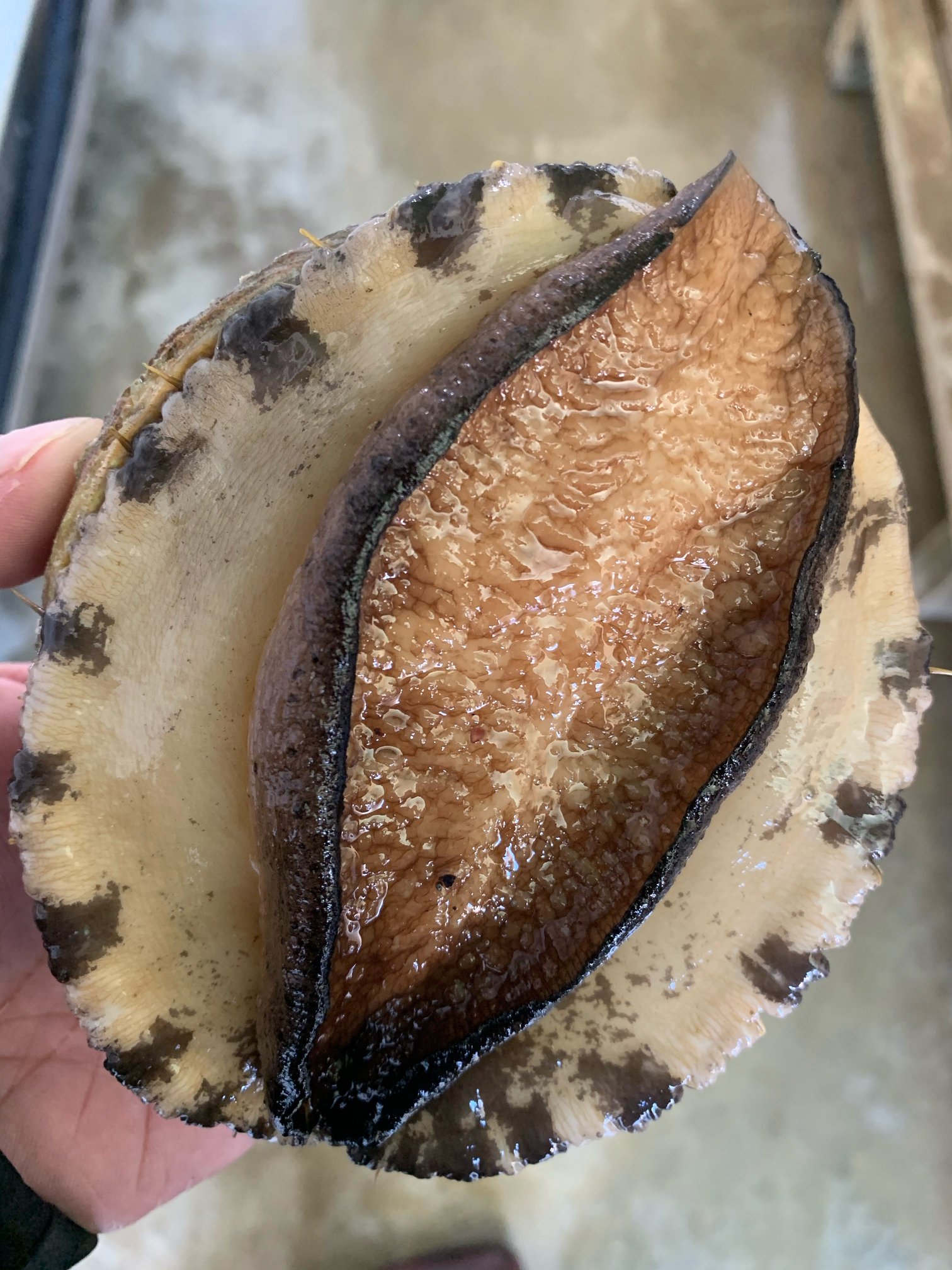 ---
Abalone are a type of single-shelled (gastropod) herbivorous marine mollusc.
You may have been lucky enough to watch one feeding at the centre – they love red seaweeds but will use their radula to scrape brown and green seaweed too. Watch the abalone feeding at the MFDC .
They have a big muscular foot that is used to attach to rocky reefs.
The rows of small holes along the edge of their shells are used to remove water that has passed over their gills. As abalone grow, the holes start to close-up and usually only the last four to six holes stay open when they reach their full size. Next time you find a shell on the beach, have a look for the holes in the shell.
See if you can identify the parts of an abalone.
Download Name that abalone part. Download a painting app (e.g. MS paint or similar), open the file using the painting app and label all the abalone parts online (then save or delete and start again)
or
Download and print Name that abalone part to label the abalone.
Victorian recreational fishers can catch abalone within bag, size and possession limits.
Visit the VFA website for more information about abalone fishing rules:
Friday
Can you tell the difference between a pest and a native freshwater turtle?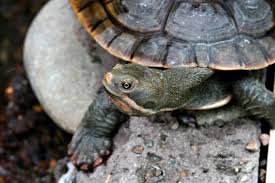 Use this puzzle to spot the difference between a pest (Red-eared slider turtle) and a native (Murray River turtle).
The red-eared slider turtle is not native. It is an introduced animal that can live in a wide range of freshwater habitats.
Red-eared slider turtles push native turtles away from food, basking sites, nesting sites and suitable habitat.
The red-eared slider turtles found in Victoria are from the illegal pet trade. It is most likely that they escaped or have been deliberately put into waterways, when they were no longer wanted.
The illegal keeping of red-eared slider turtles poses one of the greatest risks of the species establishing in Victoria.
If you see one of these turtles or any other pest species, please report it to Agriculture Victoria – visit their website for more details.
Monday
Make a Difference - Help may sure we have plenty of fish for the future - Report illegal fishing – call 13FISH
Fishing rules let us know
how many fish we can catch
how big or small these fish can be before we must return them to water
the safest gear to use, that protects our native wildlife, while giving us a good chance of catching dinner.
The rules can be found here, in our Vic Fishing app or in a hard copy (ring 136 186 and ask for a free copy to be sent to you).
By knowing the rules (even if we don't fish) we all can help keep our fisheries healthy.
If you suspect someone is breaking our fishing rules, do not approach them, move well away and phone our 24/7 reporting hotline 13 FISH (13 3474) and tell us what you see.
Want to know more?
Watch this YouTube clip
Learn on our hot line number
Download 13 FISH and open in MS Paint and colour in online (then save or delete and start again)
or
Download and print 13 FISH to colour in.
Tuesday
World's Best Marine Dad - Who am I?
My partner makes the eggs and transfers the unfertilized eggs to me.
I fertilise the eggs and can carry anywhere from 5-2,000 babies in my pouch, depending on what species I am.
In my pouch, the offspring will get all the food and oxygen they need to develop. Then anywhere from 14 days to 4 weeks later, my babies will be born.
Although I'm the only fish to experience a male pregnancy (researchers are finding it is more similar to human pregnancy than first thought), the males of two of my close relatives, sea dragons and pipefish, carry eggs attached to an area beneath their tails.
Wednesday
Careers day – Fisheries Officer
Being a Fisheries Officer can be a rewarding and challenging career, especially if you enjoy working in the outdoors and in an enforcement role. A Fisheries Officer's main role is to ensure compliance with the Fisheries Act and Regulations. These regulations ensure that our fisheries resources are managed sustainably and shared equitably by the community. Fisheries Officers also participate in public education and awareness programs around the state to help foster a greater awareness of fisheries resources and the need for their protection.
Check out our video showing what it takes to be a Fisheries Officers. (Note to parents - this link is to the VFA's YouTube page)
Find out more about being a Fisheries Officer.
What is the fisheries officer doing in this colouring picture?
Download Recreational Fishing Licence. Download a painting app (e.g. MS paint or similar), open the file using the painting app and colour in online (then save or delete and start again)
or
Download and print Recreational Fishing Licence to colour in.
Thursday
We can't wait to get back to the beach (or river, lake, creek or estuary)!
Download At the beach and open in MS Paint and colour in online (then save or delete and start again)
or
Download and print At the beach to colour in.
Friday
What am I
Cryptic clues:

– a Persian Noah
– we don't have these at the MFDC but we see lots of evidence of them during our beachcombs.
Finish this puzzle to find out what I am
More information?
Email:

marine.discovery@vfa.vic.gov.au
—send us your details and we will email your daily activity.

Phone:

(03) 5258 3344

If there is no answer leave a message, we will return your call

Online:

search—marine and freshwater discovery centre queenscliff