Frequently
Asked
Questions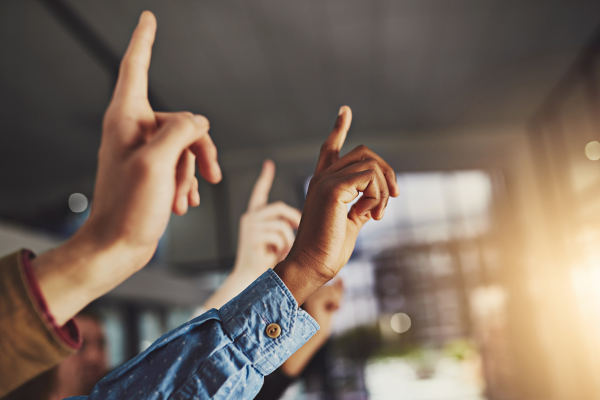 How do I find out when there has been a reported shark sighting?
Keep informed of the latest reported sighting by visiting the Vic Emergency Website on www.emergency.vic.gov.auor download the free app.
A shark sighting incident appears as a black and white shark icon.

If you are at the beach, always listen to the authorities. Lifesavers, Police, Fisheries Officers, or Rangers may direct you if the beach is closed.
You can help to keep all Victorians informed by reporting shark sightings to the police by calling '000' or notifying lifesavers immediately if you are at a patrolled beach.
Is it safe to go swimming?
There has not been a fatality due to shark attack in Victoria since 1987.
While an interaction with a shark is very uncommon, it is crucial that beachgoers take responsibility for themselves. They can do this by following 6 simple shark smart steps
Always swim, dive or surf with a friend
Keep informed of the latest sightings at www.emergency.vic.gov.au
Swim between the red and yellow flags on patrolled beaches where possible
Avoid areas that attract sharks such as:

Where natural food sources of sharks live for example, seals
Where fishing waste is being disposed of
Places where human and animal waste enters the water

Watch for signs of unusual behavior in wildlife or fish. These can indicate that a shark is in the area.
Help others be informed.
When you are at the beach always obey any directions given from authorities.
Is the number of sharks increasing?
Whilst this has not been determined, increased media attention, surveillance and more people using the water have contributed to the impression that shark numbers have risen.
Is there an increase in the number of white sharks off the Victorian coast?
Victorian data is inconclusive.
Are all sharks dangerous?
The overwhelming majority of shark species in Victoria are not aggressive under most circumstances.
Great White sharks are considered the most significant threat.
Bull sharks and Tiger sharks are a threat but not usually found in Victorian waters.
Bronze Whaler sharks are also considered a medium threat in Victoria due to their size but there is only one confirmed record in Australia of a bronze whaler attack causing death.
Are sharks coming closer to shore because their normal food is scarce?
Larger sharks tend to be very mobile and can travel large distances in search of prey. As there are no obstacles to them coming close to shore, there is always a small chance that people may encounter sharks.
Do 'rogue' sharks exist?
There is no evidence to suggest that a rogue shark has been involved in any shark incidents.
The 'rogue' shark theory is frequently discussed, particularly in the media. Although it maintains a place in popular belief (thanks to the Jaws movies and similar stories), it is simply an unsubstantiated theory.
Is shark cage tourism allowed in Victoria?
No.
Shark tourism ventures involve the use of a safety cage to protect swimmers or divers from sharks that are being attracted to the boat by burley or other food as part of the experience.
This type of activity is not allowed in Victoria.
It is also illegal for a person to use blood or offal in an attempt to take fish of any species, including sharks.
What information should I provide if I see a shark?
You should report shark sightings of concern to the police by calling '000' or notify lifesavers immediately if you are at a patrolled beach.
These should be reported as soon as possible.
Please include the following information:
Date and time.
Location: be as specific as possible. The name of the beach, a landmark close by or the closest suburb or town are good descriptors. You will also need to give a distance from shore.
Shark species (if known) or distinguishing features.
Estimated size
Your contact details so officers can follow-up on the report.
In the event of an attack, dial '000' immediately and request an ambulance.
Are there beach enclosures in Victoria?
Given the rarity of an attack in Victoria and the absence of Bull and Tiger sharks that frequent shallow water, there are no enclosed swimming beaches.
It is recommended that you swim at patrolled beaches and in between the red and yellow flags where possible.
You can find a list of patrolled beaches at http://beachsafe.org.au