Pan fried trout with Vietnamese slaw
Recipe by: The Food Affectionist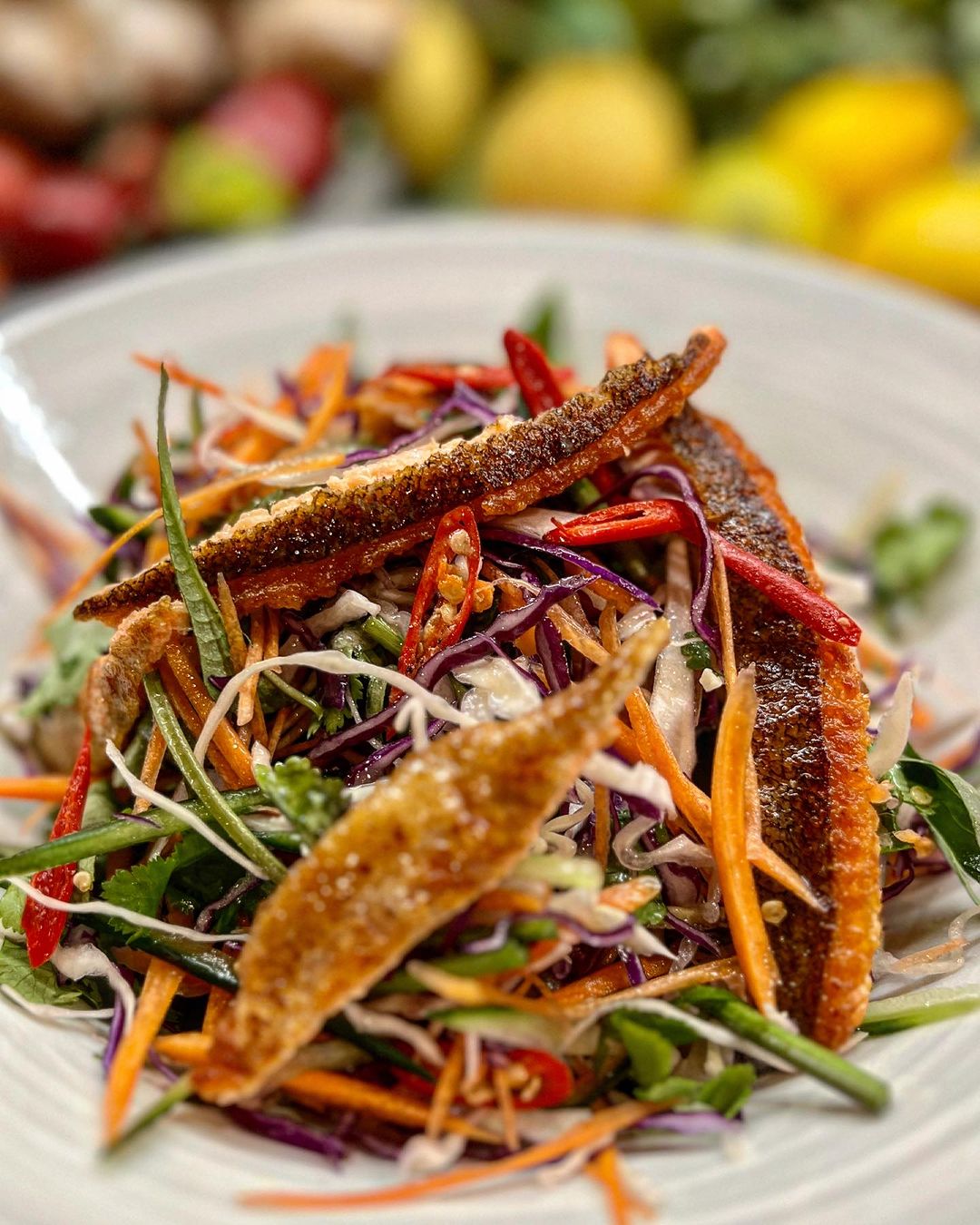 INGREDIENTS
400g rainbow trout
2 tsp olive oil
Salad ingredients
2 cups shredded cabbage
2 cups shredded purple cabbage
1 continental cucumber, finely julienned
1 carrot, finely julienned
1/2 cup chopped coriander
1/2 cup chopped mint
1/2 cup Vietnamese mint
Dressing ingredients
5 tbsp sugar
6 tbsp fish sauce
7 tbsp lemon juice
7 tbsp water
1 clove garlic, finely chopped
1-2 chillies, chopped
shallots for garnish
METHOD
Rub the fillets with oil. Pan fry the trout fillets, skin down over a hot fry pan. Cook until the skin becomes crispy. Flip the fillet over and to a golden colour. Remove the fillet onto a plate to cool down.
Combine the dressing, stirring until all the sugar dissolves and toss with salad.
Cut the trout fillets into thin strips and add to the salad.
Sprinkle with fried shallots.