Mackerel or sardines with pickled grapes & boobialla
Recipe by: Sam Mahlook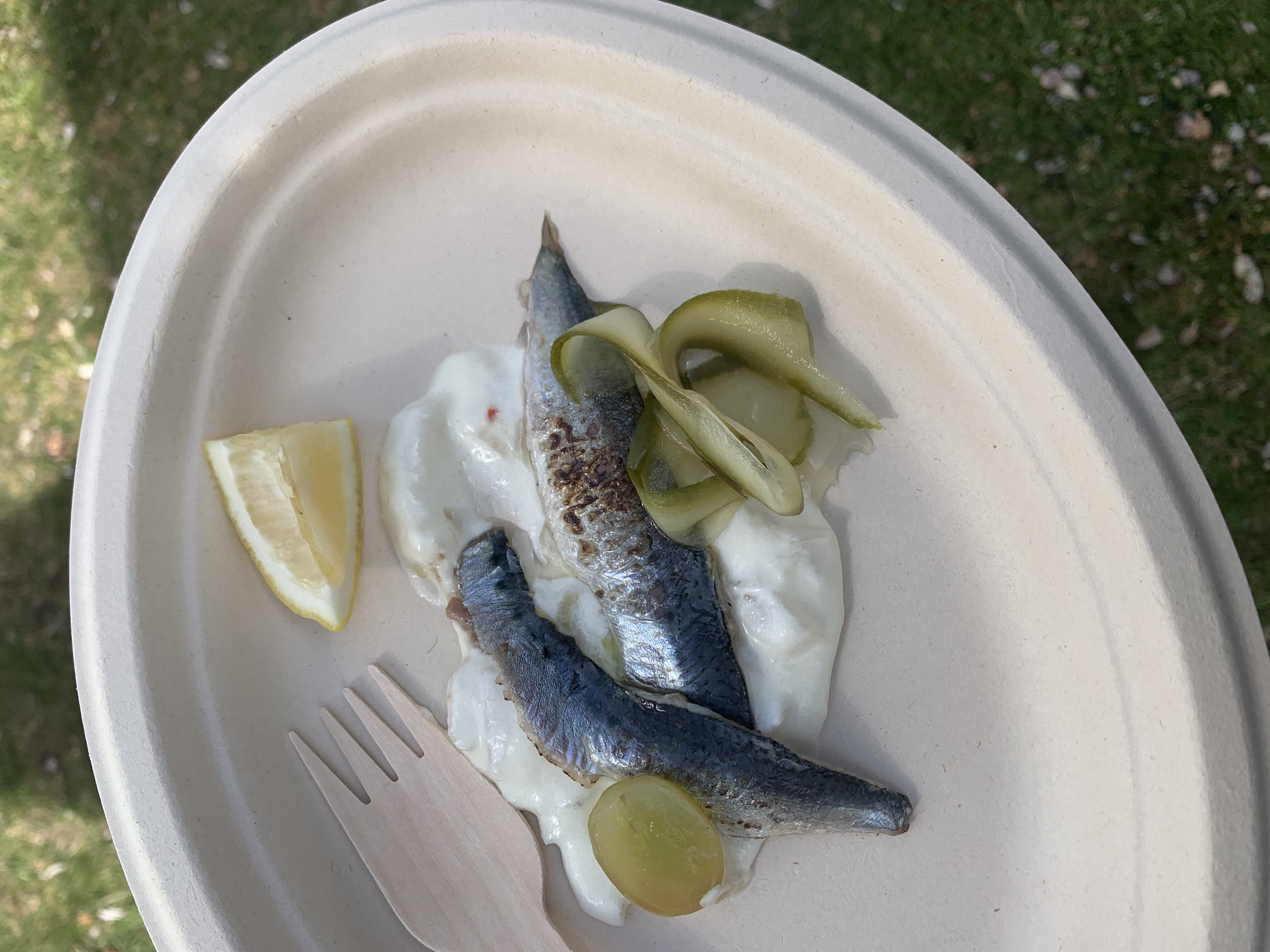 INGREDIENTS:
1kg fresh mackerel or sardines, filleted
sea salt
a bunch of fresh dill
100ml white vinegar
10 boobialla berries
1 tsp mustard seeds
1 tsp sugar
1 tsp black peppercorns
handful of grapes
1 cucumber
1 onion, diced
1 apple, diced
1 garlic clove, grated
1 green chilli, minced
1 tsp wild fennel seeds
olive oil
100g natural yoghurt
METHOD:
For the fish, fillet and lay on a plate, skin side down, sprinkle with sea salt and dill sprigs, leave to rest. For the pickled grapes, bring to the boil 100ml white wine vinegar, 10 boobialla berries, 1 tsp mustard seeds, 1tsp sugar, 1tsp salt, 1 tsp black peppercorns, pour over peeled, seeded grapes and cucumber ribbons, leave for 2 hours or overnight. Drain the grapes and cucumber, reserve liquor and a handful of grapes for garnish. In pan cook gently 1 diced onion, 1 diced apple, 1 clove garlic, grated, 1 green chilli, minced, 1 tsp wild fennel seeds, olive oil. Add grapes and cook gently till soft. Blend with stick blender and stir through 100gm natural yoghurt. Spread some of the grape mixture on a plate, quickly char the mackerel with a blow torch or under a grill till skin blisters. Arrange on top with remaining grapes and cucumbers to garnish.