Crispy fish with apple slaw
Recipe by: The Food Affectionist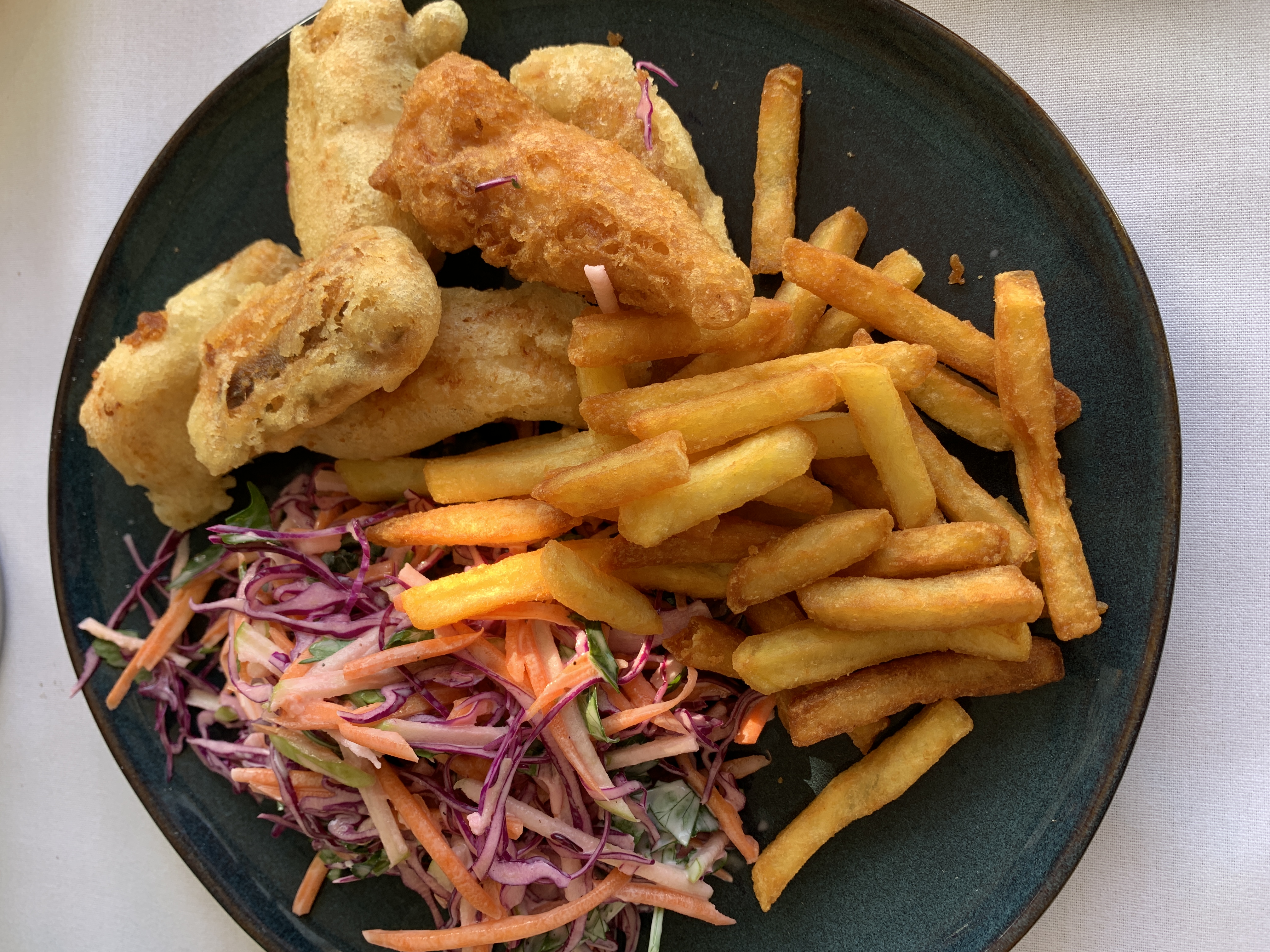 INGREDIENTS
Batter ingredients
400g golden perch fillets, cut to size
3/4 cup self-raising flour
1/4 cup corn flour
1 tsp baking powder
2 tbsp oil
1 1/4 cup water
1/2 cup flour + 1/2 tsp salt + pepper
4 cups oil for frying
Apple slaw ingredients
1 large carrots, finely julienned
2 granny smith apples, finely julienned
2 cups purple cabbage. finely shredded
1 cup parsley, roughly chopped
3 tbsp lemon juice
3 tbsp mayonnaise
salt and pepper to taste
METHOD
Combine apple slaw ingredients and set aside
Heat 4 cups of vegetable oil in a wok or good sized saucepan to 180g celsius
Combine self-raising flour, cornflour, baking powder, sugar, oil and water in a medium-sized mixing bowl. set aside
combine half a cup of flour, salt and pepper, in another bowl. Coat the fish pieces in the flour and shake off any excess. Dip the fish in the batter to coat and then place in the oil to deep fry. Cook until the batter is deep golden in colour and crispy.
Drain the battered fish on absorbent paper. Serve crispy fish with apple slaw.