Caramelised trout with salad
Recipe by: The Food Affectionist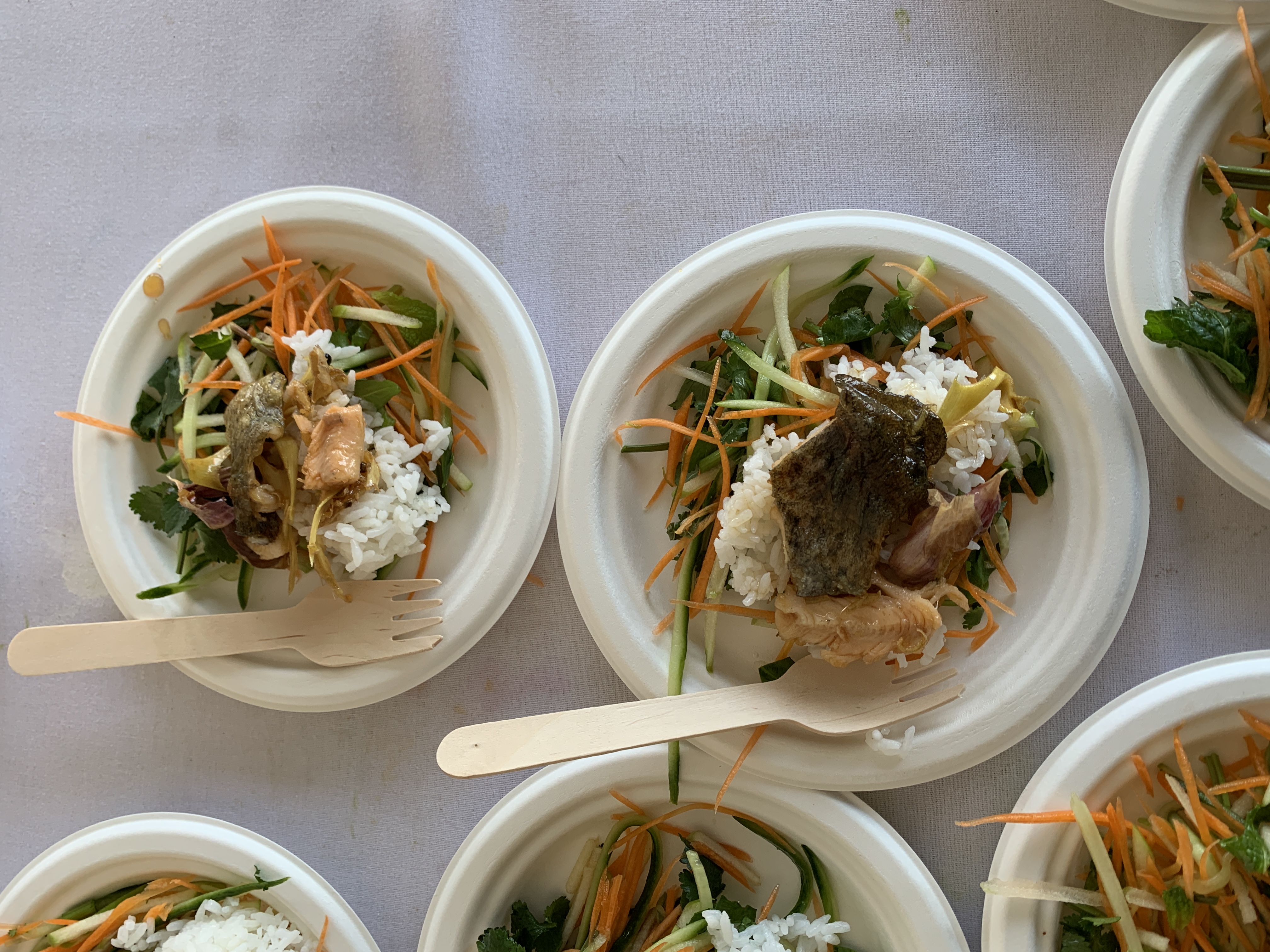 INGREDIENTS
400g rainbow trout fillet, cut into edible pieces
5 tbsp sugar
1 tbsp water
5 tbsp fish sauce
1 small knob of ginger, finely julienned
3 cloves garlic, smashed
1 tsp peppercorns
Salad ingredients
1 small continental cucumber, julienned
1 granny smith apple, julienned
1 carrot, finely julienned
1/2 cup coriander, chopped
1/2 cup Vietnamese mint, chopped
3 tbsp lemon juice
1-2 birds eye chili, thinly sliced
METHOD
Heat a medium sized pan, and add sugar and water. Cook until sugar dissolves. Stir in ginger, garlic, and peppercorns, and continue cooking until the sugar caramelises into a golden colour. Reduce heat, stir in the fish sauce, and cook for 5 minutes.
Turn up the heat and add the trout pieces skin down to the bubbling sauce. Cook until the trout turns colour and flip them over. Cook for a couple more minutes and remove the pan from the heat.
Combine the salad ingredients and add caramelised trout and sauce to the salad.
Serve with steamed rice.