Schools Education Program
Educational programs for students
Our experienced and qualified education officers know just how to engage students with exciting experiences both indoors and out.
Authentic, hands-on learning experiences are vital components in education. That's why all our education programs, from early childhood to tertiary, are designed to provide students with enjoyable, interactive, and educational experiences.
The Marine and Freshwater Discovery Centre's schools program is an excellent way to introduce students to the wonders of the marine and freshwater environment. All our sessions include opportunities for students to interact with live animals and provide hands on experiences through field trips, the use of technology and a range of specimens available at the centre.
Our courses are aligned to the Victorian Curriculum and linked to the Marine and Freshwater Discovery Centre's themes of marine and freshwater environments, fisheries and sustainability.
Please click the links below for detailed information about our programs.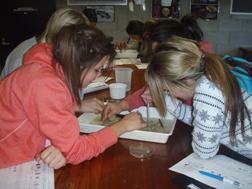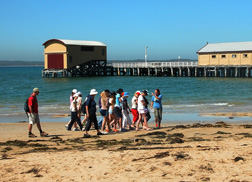 Download materials for students, find discussion topics and learn more about school excursions at the MDFC, here
Book a class trip to the MFDC, here