Wrasse
The Victorian Wrasse (Ocean) Fishery was established in the 1990s when a domestic market based on live trade to restaurants and seafood outlets was created.
The commercial fishery extends along the entire length of the Victorian coastline and out to 20 nautical miles offshore, except for marine reserves. Most wrasse is harvested by hook and line although commercial rock lobster fishers who also hold a commercial wrasse licences can keep those fish that they catch in their rock lobster pots.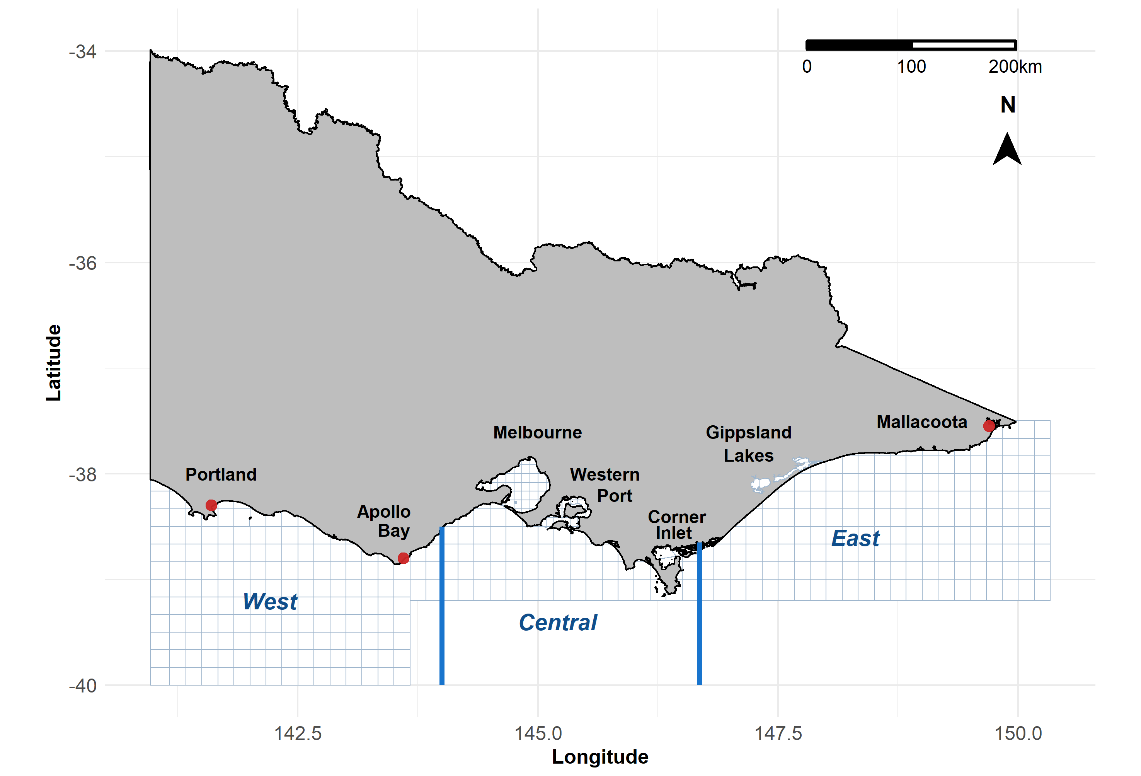 Bluethroat Wrasse (Notolabrus tetricus) and Purple Wrasse (also called Saddled Wrasse; N. fucicola), comprise approximately 90 per cent of the commercial Victorian wrasse harvest. Small catches of Rosy Wrasse (Pseudolabrus psittaculus), Senator Wrasse (Pictilabrus laticlavius) and Southern Maori Wrasse (Ophthalmolepis lineolatus) are also caught.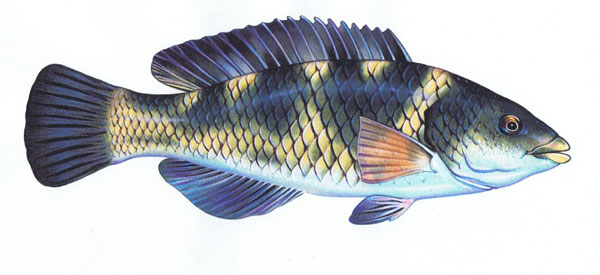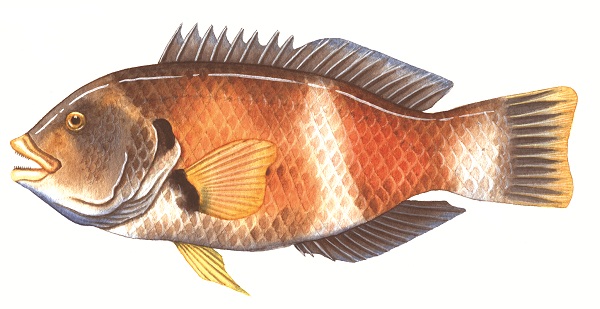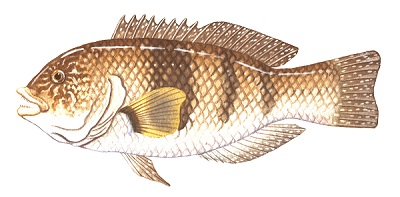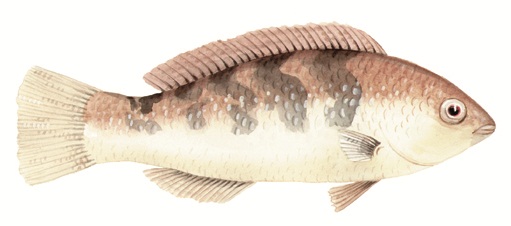 After a rapid rise in catch levels in the 1990s to a peak of just under 90 tonnes in 1998/99, catches stabilised to between 40 and 50 tonnes during the period of 2000 to 2004. With the decrease in effort as a result of fewer licences, catches declined to below 30 tonnes. With the introduction of licence transferability in 2017, there has been an increase in total catch in 2017/18 as new licence owners became active in the fishery.
The commercial wrasse fishery is managed primarily by:
Limited entry: There are currently 22 Wrasse (Ocean) Fishery Access Licences (OWFAL) issued under the Fisheries Act 1995;
Legal minimum size: Bluethroat Wrasse must be at least 30 centimetres total length; all other species must be at least 27 centimetres; and
Gear restrictions: fishers can use no more than six fishing lines and these must not have more than 3 hooks or one jig attached; longlines are not permitted.
The Wrasse (Ocean) Fishery Access Licence is a transferable licence class (i.e. licences can be sold, bequeathed or operated by a person other than the licence holder). Licence holders wishing to permanently transfer their licence to another party must fill out 'Form 19 Transfer Fishery Licence' and submit it with the applicable fee to The Victorian Fisheries Authority.
Form 19 - Application for transfer of a Fishery Licence (WORD - 485.5 KB)
Harvest strategy
Harvest strategies provide formal and structured frameworks that guide fishery management decision-making processes and assist in achieving fisheries management objectives. They bring together all of the key elements and management functions used to make decisions about the level of fishing activity that should be applied to a fish stock or a management unit to maximise the likelihood of achieving ecological, economic and social sustainability.
A Harvest Strategy has been developed for the Victorian Wrasse (Ocean) Fishery to coincide with the transition to a transferable licence class in 2017. The Harvest Strategy specifies performance indicators and control rules to ensure the sustainability of the fishery during a time at which there is an expected increase in fishing pressure as new entrants actively participate in the fishery.
Harvest Strategy (WORD - 1.1 MB)
Harvest strategy performance update
The 2017/18 harvest strategy review showed that the primary catch per unit effort (CPUE) performance indicator was above the trigger reference point for all assessment zones suggesting that the current harvest from the available biomass is sustainable.
Total catches by Ocean Wrasse licences increased by 80% from 2016/17 to 2017/18 as new licence owners became active in the fishery following the introduction of license transferability.
The percentage of wrasse catch by pots has not exceeded 10%, consistent with the objective for this fishery to continue as a largely hook and line method fishery.