Mallacoota Inlet Fisheries Reserve Management Plan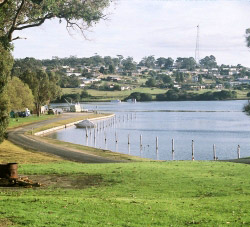 The Minister for Agriculture declared the Mallacoota Inlet Fisheries Reserve (MIFR) Management Plan on 21 September 2006.
The MIFR was established to provide for enhanced recreational fishing opportunities and to improve the management and monitoring of these opportunities. The Fisheries Act 1995 requires a management plan to be prepared as soon as possible after the declaration of a fisheries reserve.
The MIFR Management Plan describes:
The geography of Mallacoota Inlet, information on recreational fishing activities and other uses/values of the inlet that may affect recreational fishing opportunities;
Current management arrangements for fishing activities and for other relevant values/uses of the inlet and surrounds;
Goals, objectives, performance indicators and actions for management of fishing activities in the MIFR; and
Processes for participating in management of other relevant non-fishing activities in and around the inlet.
Fisheries Victoria prepared the MIFR Management Plan with the assistance of a stakeholder steering committee. The steering committee included an independent chair and representatives from VRFish, Fisheries Co-management Council, East Gippsland Shire Council, Parks Victoria, East Gippsland Catchment Management Authority and Indigenous interests.