Introduction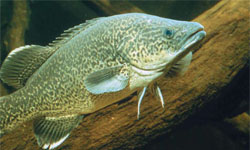 The translocation of live aquatic organisms into and within Victoria has the potential to threaten the biodiversity and ecological integrity of Victoria's freshwater, estuarine and marine systems. These threats have flow-on consequences, potentially affecting the economic benefits provided by aquaculture; recreational and commercial fishing; domestic and international shipping; and the social and tourism benefits of being able to enjoy waters and foods free of pathogens and diseases.
Translocated species introduced to the wild do not always establish viable, breeding populations. History has shown, however, that when a viable population is established and the species becomes a pest, control and elimination can be extremely difficult and often impossible. Therefore, translocation risks must be effectively managed.
Purpose of translocation guidelines
The purpose of Guidelines for Assessing Translocations of Live Aquatic Organisms in Victoria (the Guidelines) is to provide a risk assessment and administrative framework for proposals to translocate live aquatic organisms into and within Victoria that require approval under the Fisheries Act 1995 (the Act). These Guidelines establish a transparent basis by which the Department of Environment and Primary Industries (DEPI) meets its role and responsibilities in association with other government agencies, industry and the community.
These Guidelines will not be used to manage the translocation risks that may arise incidentally to other processes such as the discharge of ship's ballast water.
Structure of the guidelines
The guidelines include the following sections:
Part 1: Introduction
Part 2: Policy setting for the Guidelines
Part 3: Administration of translocations;
Part 4: Applying for authority to translocate live aquatic organisms.
Additional detail is included in the Appendices including a copy of the Terms of Reference for the Translocation Evaluation Panel, information on assessing translocation risks and references used in this document.
Definition of terms
A live aquatic organism is an organism defined as a fish under the Act or a plant declared in Victoria as a protected aquatic biota or as a noxious aquatic species. This includes all stages of the organism's life cycle and any derived viable genetic material that relies on the aquatic environment for part or all of its life cycle.
Translocation is a process that has been approved by the Secretary, DEPI, or delegate for the deliberate, human-assisted movement of a live aquatic organism to protected waters under the Act. A translocation is defined by:
the species of organism translocated;
source of the translocated organism;
destination of the translocated organism; and
controls that manage the environmental risks of the translocation.
Examples of controls include the number of organisms that are being translocated, requirements for stock health certificates and/or other certifications and other biosecurity controls and must include a period of time that the approval is valid.
The maximum period of time that an authorisation is valid is five years.
A translocation event is the implementation of an approved translocation. Multiple translocation events may be undertaken in accordance with an approved translocation.
A translocation protocol describes the risk management controls and other biosecurity requirements for specific classes of translocations.
Stocking is the release of live aquatic organisms into Victorian waters. Protected waters means Victorian waters and any aquarium or hatchery or any other waters in Victoria whether or not it is private property. To stock protected waters without authorisation is an offence under the Act.