Trial of Fish Aggregation Devices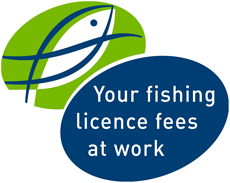 Matt Koopman and John Hotchin
Fishy Business Consulting (Geelong)
DECEMBER 2008
Preferred way to cite:
Koopman, M, and J. Hotchin (2008) Trial of Fish Aggregation Devices in Victorian Waters - Final Report. Fishy Business Consulting (Geelong).
Introduction
Fish Aggregation Devices (FADs) are generally installed for the direct benefit of recreational fishers by providing new target fishing locations. They allow anglers to access a fishery that primarily targets fast growing, short lived pelagic species, while possibly relieving pressure on existing locations and demersal fish stocks. They are usually installed in tropical waters to attract pelagic species such as dolphinfish and tunas (Anderson and Gates 1996; Ohta etal 2001). In Australia, FAD programs operate in New South Wales, Queensland and Western Australia.
There is a growing focus on recreational targeting of gamefish in Victorian waters. Species such as yellowtail kingfish, southern bluefin tuna, albacore tuna, blue shark, mako shark and dolphinfish are regularly being taken by recreational fishers. FADs may have the potential to increase opportunities for targeting these species. This report describes the first trial of FADs in Victorian waters, including catches, observations, data collection for scientific research recommendations for future FAD programs in Victoria.
Objectives
Construct and deploy two fish aggregation devices FADs — one off Barwon Heads and one off Portland.
Monitor catch and effort through logbook records.
Material and Methods
FAD Design
New South Wales Department of Primary Industries currently deploy twenty-four FADs off the coast of NSW. Over time, this program has developed a simple, cost effective system that can easily be deployed and retrieved. Victorian FADs were constructed based on the NSW system, modified for local conditions.
The devices are a spar-buoy FAD design, comprising of a single yellow UV-stabilised polyethylene buoy (592mm in diameter-filled with polyurethane foam), a 3.5m central aluminium stem (55mm diameter) attached to which is a St. Andrews 'special mark' cross and solar powered navigation light (Figure 1), with an effective range of approximately 1 nautical mile (1.8km). The mooring line consists of 12mm polypropylene/nylon combination, connected to the headgear via a 3m length of 10mm galvanised chain. The NSW devices are anchored to the sea floor with a 45lbs 'danforth' style sand anchor and 5m of 13mm 'blackchain' with ballast. In consideration of the harsh ocean condition off Portland, we used 80lbs 'danforth' style sand anchors.
Locations for deployment were identified based on consultation with local anglers, anecdotal information of capture of large pelagic species, and with ease of angler access in mind.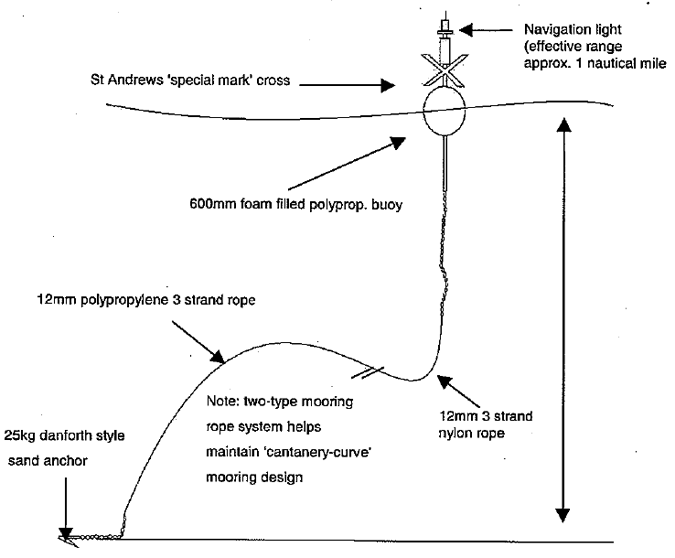 Figure 1. Design of FADs used in trial. Note: not to scale.
Monitoring
Twenty angler diaries were issued for recreational anglers at Barwon Heads and Portland. Anglers were asked to recorded information in their diaries including time and date, location, time, species caught and number of each species caught. An email address was also been set up and publicised at which anglers that don't have diaries can report catches.
Underwater visual census was to be undertaken to count and identify fish swimming in the vicinity of the FADs.
Results
Deployment
An Exemption Certificate Under the Sea Instillations Act 1987 was obtained from the Department of Environment and Heritage for the two FADs to be deployed with the condition that they are removed during winter/spring so as to not interfere with whale migrations.
To deploy the FAD, the vessel approached the location down wind and the buoy dropped over the side approximately 100m before the mark. The rope was slowly let out until just the bottom chain and anchor remained. These were pushed overboard once the vessel moved 50m past the mark. This allowed for the anchor to 'swing' back into its intended position. Final positions were noted on the GPS and the FAD was observed for 10-15 minutes to ensure it did not drag.
The Portland FAD was placed on 20th December 2007, in approximately 70m of water, 13km SW of Laurence Rocks (Table 1, Figure 2). Local charter operator Roger Chadderton (from Sea Spray Charters), volunteered his time and vessel for this deployment. The Barwon Heads FAD was placed on 26th December 2007 in approximately 55m of water, 10km SSW off Barwon Heads (Table 1, Figure 3).
Media coverage
Media coverage to the FAD project was excellent. A media release was issued late December (Appendix 2) and picked up by VRFish's Fishing Lines magazine and several major fishing magazines, Fisheries Victoria, the Pulse radio (Geelong ), several Melbourne radio stations and the Fishnet website. The Portland Observer published an article about the deployment of that FAD in their 24th December issue (Appendix 1).
The Barwon Heads FAD
Unlike the Portland FAD, the Barwon Heads FAD remained in place. Shipping traffic is much less frequent in that area, and sea conditions are more stable.
Underwater visual census was conducted on the Barwon Heads FAD by divers on two occasions. On the 16th February 2008, a diver observed a blue shark within 50m of the FAD. The shark appeared to remain within the vicinity for the time the diver was in the water (approximately half an hour). On the second occasion, 22nd March 2008, the diver observed six juvenile silver trevally and 10-12 small, unidentified baitfish.
Anecdotal reports indicate that yellowtail kingfish and blue shark were caught in the close vicinity of the Barwon Heads FAD, and that schools of yellowtail kingfish were seen circling the device, however, no catches were recorded in angler logbooks. The Barwon Heads FAD was retrieved on 31st July 2008 using a local crayfishing vessel.
The Portland FAD
The Portland FAD was reported missing during early February and was found by a cray fishermen off Port MacDonnell, South Australia. The anchor and ground chain were missing, and examination of the cut rope and marks on the buoy suggest that it may have been sabotaged to steal the anchor and chain, or that is was run over by a large vessel and the rope severed by the propeller. The FAD was redeployed in its original position on 6th March 2008.
During late April, the Portland FAD again went adrift, a few weeks before the arrival of dolphinfish off Portland. This occurrence removed the possibility of underwater visual census, and the possibility of dolphinfish being caught from the FAD. The Portland FAD was found 'beached' in east Gippsland and has yet to be retrieved.
No confirmed catches were made on the Portland FAD from recorded trips, although the FAD went adrift before dolphinfish fish arrived. In any case, in contrast to 2007 dolphinfish were rarely caught in depth less than 1000m off Portland during 2008. Despite no known catches off the FAD, locals remain supportive of the project. Anecdotal reports were received that anglers used the FAD as a visual reference for anglers to work off wether they are 'bottom bashing' or game fishing. One of the local tackle stores reported that blue morwong and snapper were caught in the vicinity of the FAD by 'bottom bashers'.
Tagging data
During January 2008 we were contacted by Barry Bruce (CSIRO, Hobart) with a request to install acoustic tag receivers on each FAD. The acoustic receivers record signals from tags fitted to great white sharks. The locations of these receivers fill important gaps in the acoustic receiver coverage, because of the lack of holding structure in such depths. Information collected by them will be for the management of great white sharks. The receivers are also compatible with tags used by Victorian researchers who are planning on tagging important recreational species such as snapper and well as stingrays and stingarees. CSIRO committed to share data from the receivers with Victorian researchers. The Portland and Barwon Heads receivers were attached to the FADs on 6th March 2008 and 23th March 2008 respectively.
The two acoustic receivers were recovered from each FAD and posted to CSIRO. One signal was detected by the Barwon Heads FAD. This signal came from a tag that was fitted to a female eastern shovel-nose stingaree that was released in Swan Bay during April 2007. This animal left the Swan Bay network of acoustic receivers for the last time on 20th April 2008 and was detected within the vicinity of the FAD on 29th April 2008.
Discussion
Deployment
Two FADs were constructed using a similar design to the NSW Fisheries FADs. These were successfully deployed off Barwon Heads and Portland in areas that were chosen in association with local anglers. FADs were promoted through radio and print media, however more effort should have been made to education local anglers about how the FADs work, how to fish them and their effectiveness in other states. This lack of education probably resulted in a lack of fishing effort on the FADs, with a common thought that "the FAD needed to be out there for longer to get a bit of growth on it". These comment show that FADs are seen by Victorian anglers to work in the same way as an artificial reef by building up its own ecosystem, rather than as structures that fish simply aggregate around for navigation, breeding, feeding or other purposes.
The Barwon Heads FAD
The Barwon Heads FAD remained in place for the duration of the trial. The design appeared appropriate and the size of the anchor could probably be reduced in future deployments to increase ease of retrieval. Less ship movement through this area also reduced the risk of being cut loose. Using a cray vessel to retrieve the FAD worked well until the bottom chain was reached, where by the chain and anchor had to be manually hauled. To ease retrieval during the 2008/09 trial, a lazy-line' will be fitted between the anchor and the rope end of the bottom chain so that the anchor can be winched directly onto the boat.
The location of the Barwon Heads FAD may have been too far off shore as the majority of vessels fishing out of that boat ramp are relatively small. Exceptionally good catches of kingfish approximately 2km off Barwon Heads also reduced incentive to travel further to fish the FAD. We believe that with better education and engagement of local fishing clubs would increase fishing effort around the FAD.
The Portland FAD
There was clearly an issue with the Portland FAD. Examination of the ropes after it first went missing indicate that it may have been sabotaged to steal the anchor and chain, or that is was run over by a large vessel and the rope severed by the propeller. The FAD hasn't yet been recovered from the second time it went missing. We can not however rule out the possibility that the action of the wild seas in south-west Victoria may have washed the FAD into reef where the rope was cut. In future, if FADs are deployed off Portland specifically for dolphinfish, they may be better off deployed latter in the season (eg April) to give them the best chance of being in the water during the optimum time.
The location of this FAD does seems appropriate because the site was chosen in consultation with key local anglers who had caught dolphinfish in that vicinity. It is also on the way out to the tuna grounds which gives people a chance to fish it on the way out, and also to provide some visual reference. Again, we believe that extra effort is needed to educate local anglers on fishing FADs to increase effort around them. There has also been requests from local anglers to trial FADs in state waters off Portland to target yellowtail kingfish.
Tagging data
The acoustic receiver on the Barwon Heads FAD received a signal from a tagged shovel-nose stingaree, showing that these listening stations have the potential to provide valuable information for science and management. CSIRO have again requested that listening station be fitted to FADs being deployed this year. Continuation of the FADs project may also lead to further research opportunities such as current, salinity and temperature monitoring or predatorprey relationship studies (eg Deudero 2001; Girard etal 2004).
| | Portland | Barwon Heads |
| --- | --- | --- |
| Longitude (E) | 141 33.660 | 144 26.400 |
| Latitude (S) | 38 29.460 | 38 22.200 |
Table 1. GPS coordinates of the Barwon Heads and Portland FADs (Datum WGS 84).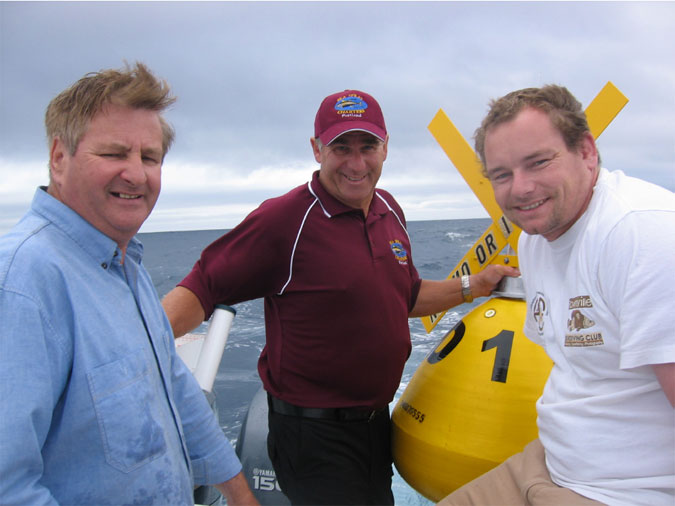 Figure 2. Portland FAD just prior to deployment.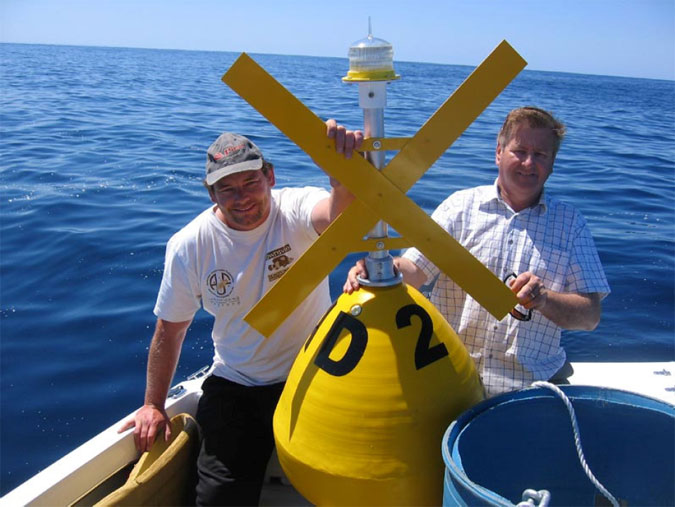 Figure 3. Barwon Heads FAD just prior to deployment.
Acknowledgments
We wish to acknowledge Heath Folpp and Marcus Gregson from NSW Fisheries for providing administrative and technical advice throughout the project. We wish to thank Roger Chadderton from Sea Spray Charters and Sean Blake for assistance and use of their vessels for deployment of the FADs. Thanks to Bob MacPhearson, Rod Lawn from Adamas Charters and numerous other for advice on locations for FAD deployment. Brett Illingworth perfomed one of the underwater visual census on the Barwon Heads FAD.
References
Anderson, J.D. and Gates, P.D. 1996. FAD Manual Volume 1: Planning FAD Programmes. SPC, Noumea, New Caledonia. http://www.spc.int/coastfish/Fishing/FAD1_E/FAD1English.pdf
Ohta, I., Kakuma, S. and Kanashiro, K. 2001. Aggregating behavior of yellowfin and bigeye tuna tagged with coded ultrasonic transmitters around FADs in Okinawa, Japan. In: Electronic Tagging and Tracking in Marine Fisheries (Ed. by J. R. Sibert & J. Nielsen), pp. 131e145. Dordrecht: Kluwer Academic.
Girard, C., Benhamou, S. and Dagorn, L. 2004. FAD: Fish Aggregating Device or Fish Attracting Device? A new analysis of yellowfin tuna movements around floating objects. Animal Behaviour 67: 319-326
Deudero, S. 2001. Interspecific trophic relationships among pelagic fish species underneath FADs. Journal of Fish Biology 58: 53-67
Appendix 1
"FAD attracts the fish" PORTLAND OBSERVER, Monday December 24, 2007
Appendix 2
Trial of Fish Aggregation Devices in Victorian Waters
Fish Aggregation Devices (FADs) are being trialled off Portland and Barwon Heads, Victoria, between December 2007 and June 2008. FADs are successfully used in New South Wales, Queensland and Western Australia to increase recreational fishing opportunities.
John Hotchin from the Association of Geelong & District Angling Clubs and Dr Matt Koopman from Southern Freedivers successfully applied for funding from the Recreational Fishing Community Grants Programme and the Victorian Recreational Fishing Grants Program, for the one year trial that they hope will increase the availability of pelagic sportfish such as Mahi Mahi, Tuna and Yellowtail Kingfish.
John Hotchin, from the Association of Geelong & District Angling Clubs, said "If we can show that FADs do increase fishing opportunities, we plan to expand the program across the State."
Dr Matt Koopman, from Southern Freedivers, said that "Fishers will be provided with logbooks to record their catch and effort when fishing near the FADs."
"We also ask that fishers report catches via email to fad@netspace.net.au"
South-west regional Fishcare coordinator Scott Gray said "This is an exciting project that may add a totally new dimension to blue water fishing in Victoria."
Dr Adam Smith, National Chair of the Australian Underwater Federation, said "A positive outcome of this project is that government, scientists, peak groups, recreational fishers and spearfishers have worked together to trial FADs in Victorian waters. I congratulate the proponents and anticipate that the successful results of this project will lead to future innovative ideas for sustainable fishing."
The Portland FAD placed on 20th December, in approximately 70m of water, 13km SW of Laurence Rocks with the help of Roger Chadderton from Sea Spray Charters, Portland. The Barwon Heads FAD was placed on 26th December in approximately 55m of water, 10km SSW of Barwon Heads.
GPS coordinates are as follows (Datum WGS 84 )
This project is funded by the Victorian Government using Recreational Fishing Licence fees and the Commonwealth Government's Recreational Fishing Community Grants Programme. If you require more information please contact John Hotchin on 52486817 or email: fad@netspace.net.au.