Car seized and five arrested at Cape Schanck
20 March 2020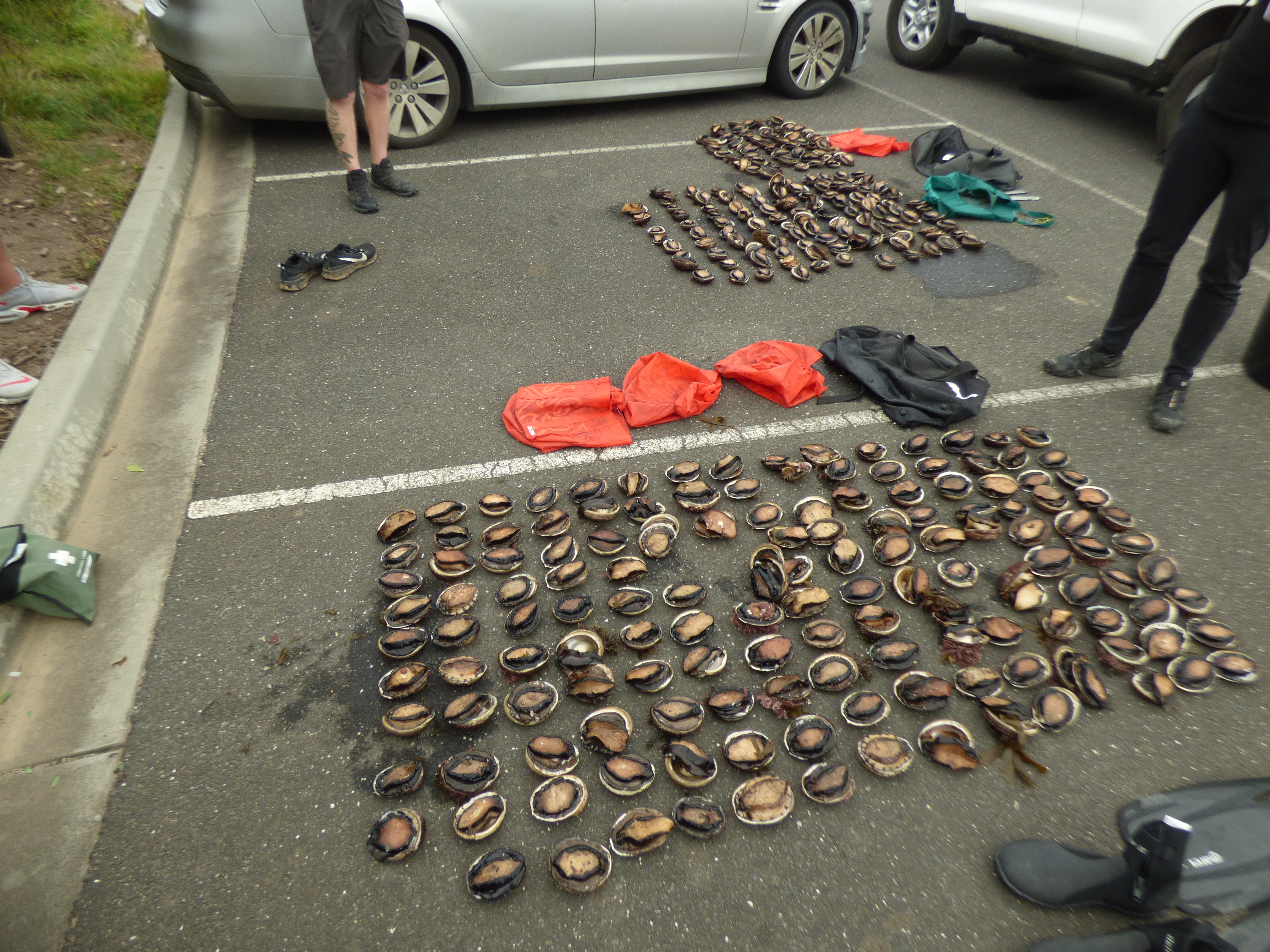 Fisheries Officers seized a car and arrested five men on Wednesday afternoon for allegedly taking nearly 400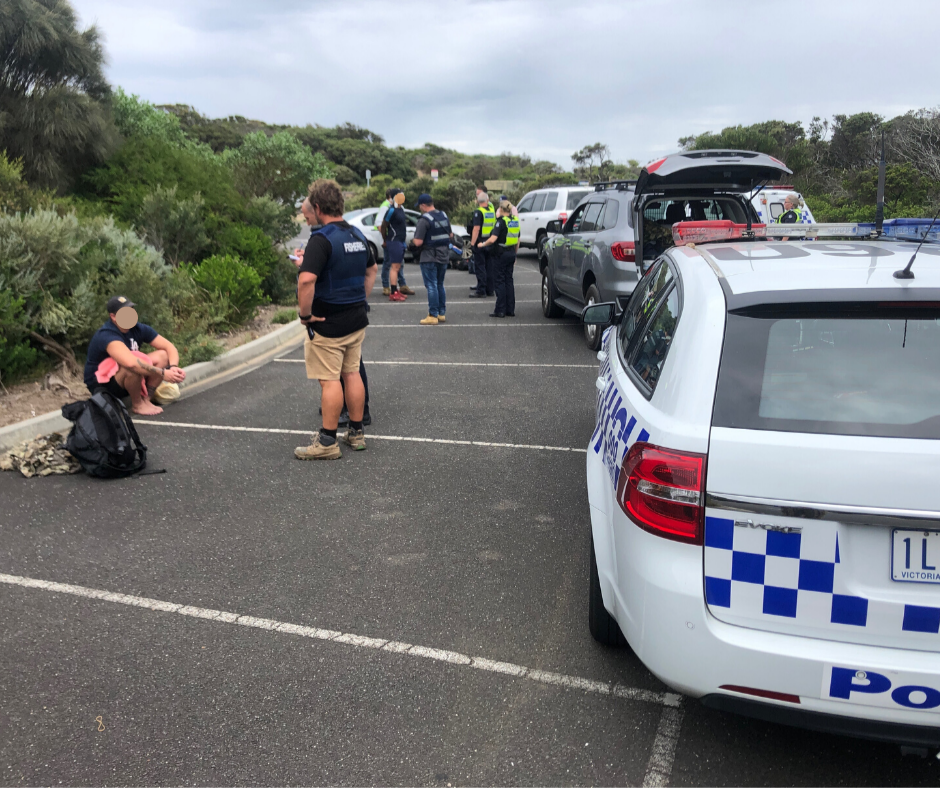 blacklip abalone at Cape Schanck on the Mornington Peninsula.
Victorian Fisheries Authority Director of Education and Enforcement Ian Parks said the highly organised illegal fishing syndicate from Pakenham, Cranbourne East and Botanic Ridge were apprehended by 12 Fisheries Officers from three stations with support from Victoria Police.
"This type of alleged illegal fishing has the potential to do serious damage to the sustainability of Victoria's abalone population, which is highly valued by commercial and recreational fishers," Mr Parks said.
"Officers observed four of the men walk from a Cape Schanck car park down to the rocks, leaving one of the men at the car park as a lookout.
"Of the four men on the rocks, three entered the water for several hours to dive for abalone and the fourth stayed as another lookout.
"When the four men returned to their Commodore and allegedly put a large bag of abalone in the boot, Fisheries Officers swooped in numbers. All five of the alleged offenders ran away, some not making it far and others hiding in dense scrub nearby until being located and arrested.
"The bag in the car boot allegedly contained 315 abalone however officers who'd done surveillance on the men suspected more abalone had been harvested, so entered the water to search.
"They allegedly found two more bags containing another 84 abalone, making 399 in total, 263 of which were undersize.
"Fisheries Officers returned all the abalone to the water alive and Victoria Police transported the men to the Rosebud Police Station."
Mr Parks said the five men will attend court to face various charges under the Fisheries Act including taking and possessing a commercial quantity of a priority species, trafficking a commercial quantity of a priority species, and obstructing and hindering authorised officers.
"I commend all the Fisheries Officers involved in this case for their extensive and professional work to stop this well organised and slick crew of illegal fishers from stealing aquatic natural resources that belong to the Victorian community."
To report suspicious or illegal fishing activity call 13FISH (133474) anytime. You can remain anonymous. Make the call and make the difference.
Media contact: Marc Ainsworth 0448 512 213