National Carp Control Plan
Community meetings and stakeholder workshops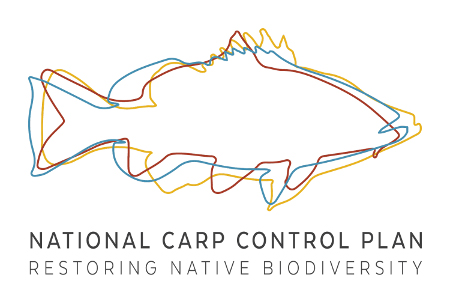 In May 2016, the Commonwealth Government announced $15 million over 2.5 years for the development of a National Carp Control Plan (NCCP).
The NCCP will explore the release of a carp herpes virus as a biological control agent to manage carp in Australian waterways.
The NCCP team is now embarking on a large program of scientific research and a series of community engagement forums across carp affected areas in order to:
address knowledge gaps, and better understand and manage risks to support the potential release of the carp virus, subsequent clean-up and recovery of native fish and ecosystems;
plan for an integrated approach to control carp in Australia's waterways;
build community awareness for the proposal to release the carp virus, and identify and address stakeholders' and communities' concerns;
develop detailed strategies for release of the carp virus and subsequent clean-up; and
support national coordination on all elements of the NCCP's development.
At the end of 2018, the NCCP team will make a formal recommendation on the best way to control carp impacts in Australia. This recommendation will be a document called 'The National Carp Control Plan'.
Should a nationally-endorsed decision be made to implement the NCCP and proceed with a release of the carp virus, this will be managed by the relevant state and territory governments through existing interjurisdictional arrangements including the Invasive Plants and Animals Committee and the Agriculture Senior Officials Committee.
Further information on the NCCP can be found at www.carp.gov.au