Six Million Reasons To Cast A Fishing Line Inland
20 April 2018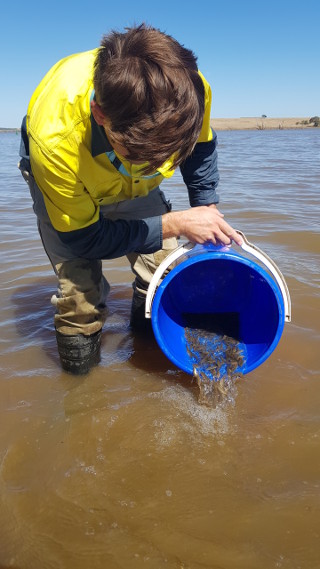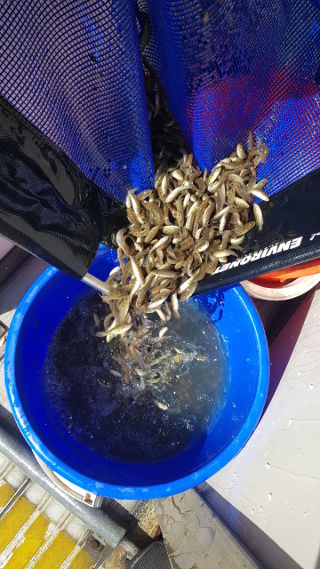 Original media release available here.
The State Government has today celebrated a new fish stocking record and delivered another key element of its Target One Million plan, with the release of more than six million fish into Victorian waterways in the last year.
Minister for Agriculture Jaala Pulford was on hand today at Lake Pakenham to mark the occasion with the release of another 300 rainbow trout into the popular, family-friendly lake.
Target One Million is investing a record $46 million into the popular pastime to get more people, fishing more often and increase participation to one million by 2020.
In the last year, more than 1.2 million trout and salmon were released alongside nearly five million native fish such as Murray cod (1.6 million), golden perch (2.5 million), Australian bass (474,500) and silver perch (235,000).
The majority of the trout and Murray cod were grown at the Victorian Fisheries Authority's own fish hatchery at Snobs Creek, near Eildon, which is funded by fishing licence fees and Target One Million.
Lakes Eildon (100,000), Hume (69,000), Purrumbete (41,500), Wendouree (29,000) and Tullaroop Reservoir (53,000) received plenty of trout and salmon, most of which were one year-old fish.
Over four million Murray cod and golden perch fingerlings, only a few months old and averaging one gram each, were stocked into lakes Eildon (427,000), Hume (320,000) and Eppalock (300,000), Rocklands (431,000) and Cairn Curran (208,000) reservoirs, and Gunbower Creek (300,000).
Many of these waterways have been receiving fish for years so already support productive fisheries for catchable size fish now. Learn more about where these six million fish have been released at vfa.vic.gov.au/6million
Quotes attributable to Minister for Agriculture Jaala Pulford
"Recreational fishing just keeps getting better in Victoria. We know Victorians love their fishing and that's why we're making sure everyone has the opportunity to cast a line."
"The six million fish released in more than 200 lakes, rivers and freshwater creeks throughout the state will improve our waterways for many years to come, and make inland fishing even better."
Quote attributable to Member for Eastern Victoria Harriet Shing
"The good news just keeps on coming for recreational anglers across Victoria. We're passionate about getting more people fishing more often and we're proud to keep breaking records along the way."