Men caught with 11 times abalone limit
03 January 2019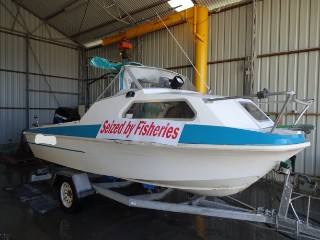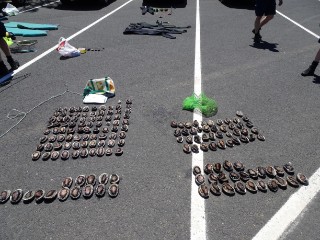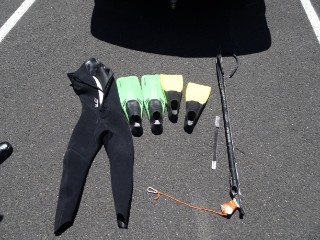 Four men from St Albans and West Footscray have been arrested after being found with 173 abalone, more than 11 times the daily bag limit.
Victorian Fisheries Authority CEO Travis Dowling said abalone are Victoria's second most valuable commercial fishery including a considerable export component, and highly prized by recreational divers on the family dinner table.
"We want to get more people fishing, more often, through our Target One Million plan and we want them to fish sustainably by abiding by catch limits that protect the future of the resource," Mr Dowling said.
"Fisheries Officers observed a boat approximately 500 metres out from Seaholm on Christmas Eve with four men aboard, three of whom were diving.
"The divers allegedly returned to the boat with large bags, then left Seaholm for Williamstown, where three divers again entered the water.
"After several hours of diving, the vessel left Williamstown and motored up the Yarra River at speed to Spotswood Jetty, where the non-diver allegedly dropped two large catch-bags into the river, got off the boat and remained with the haul.
"The boat then departed for Newport boat ramp, where it was inspected, and its three occupants arrested.
"Fisheries Officers also arrested the fourth man on the jetty and recovered the two catch-bags with the 173 abalone, 122 of which were undersize.
"The four alleged offenders, aged 39, 59, 60 and 21 will be charged with multiple offences including possessing a commercial quantity of abalone and hindering authorised officers. They face heavy penalties of up to $10,000 and/or 5 years imprisonment.
"The accused men's boat, dive equipment and all abalone were seized."
If you see or suspect illegal fishing call Fisheries' reporting line 13FISH (133474) anytime. Some of our best intelligence about illegal fishing activity comes from keen recreational fishers, so make the call and make the difference.