Kayaks welcome at Barkers Creek Reservoir
11 April 2019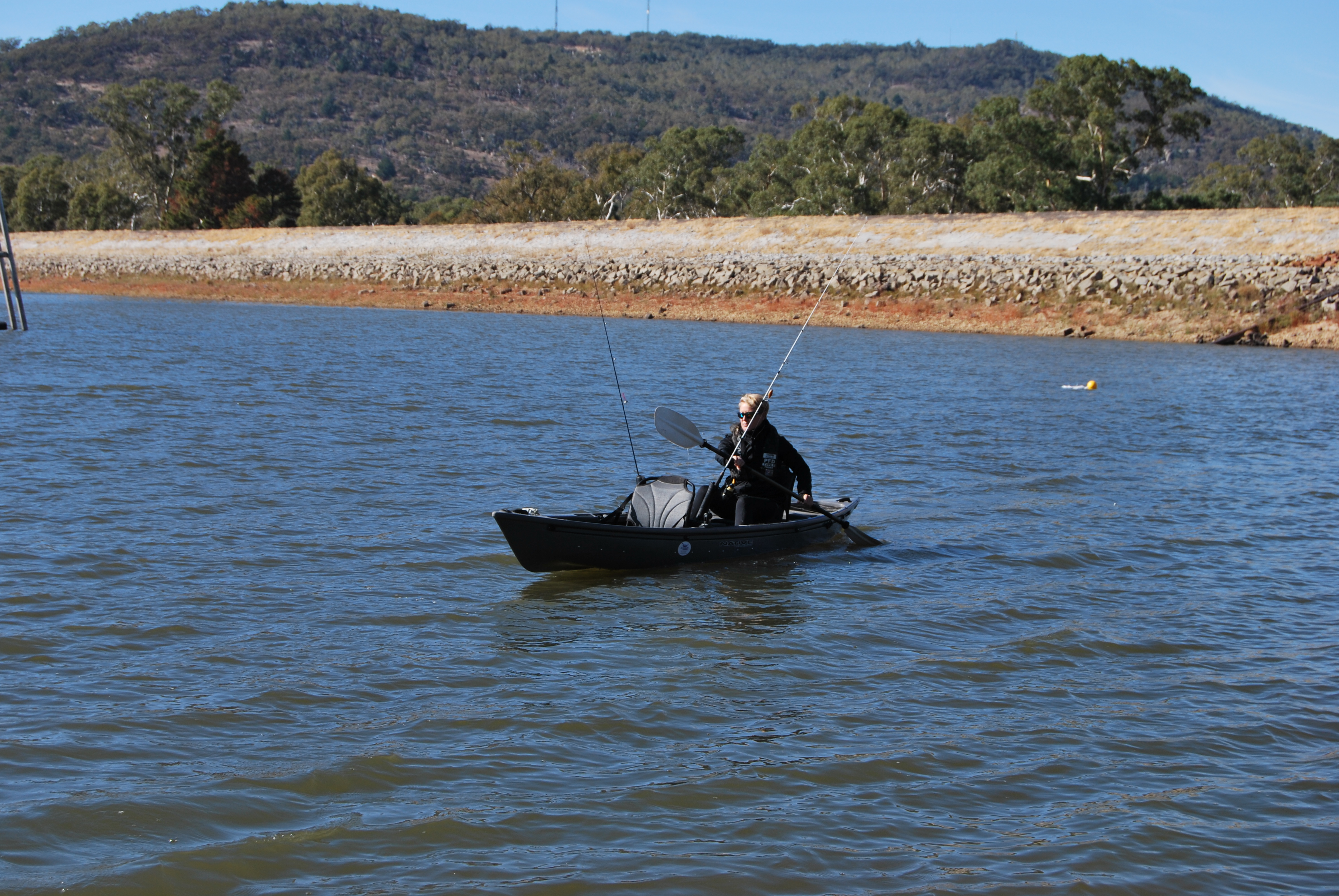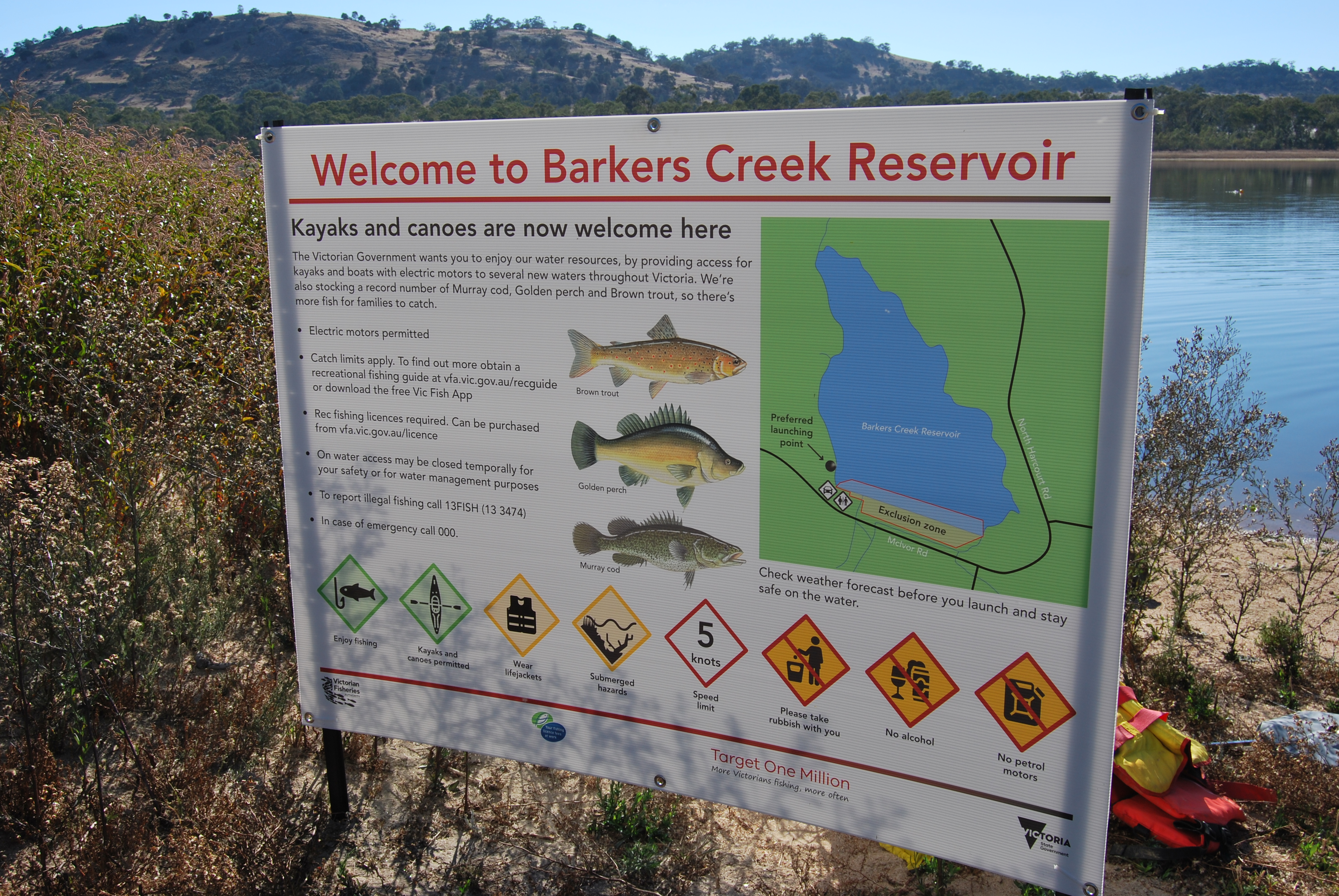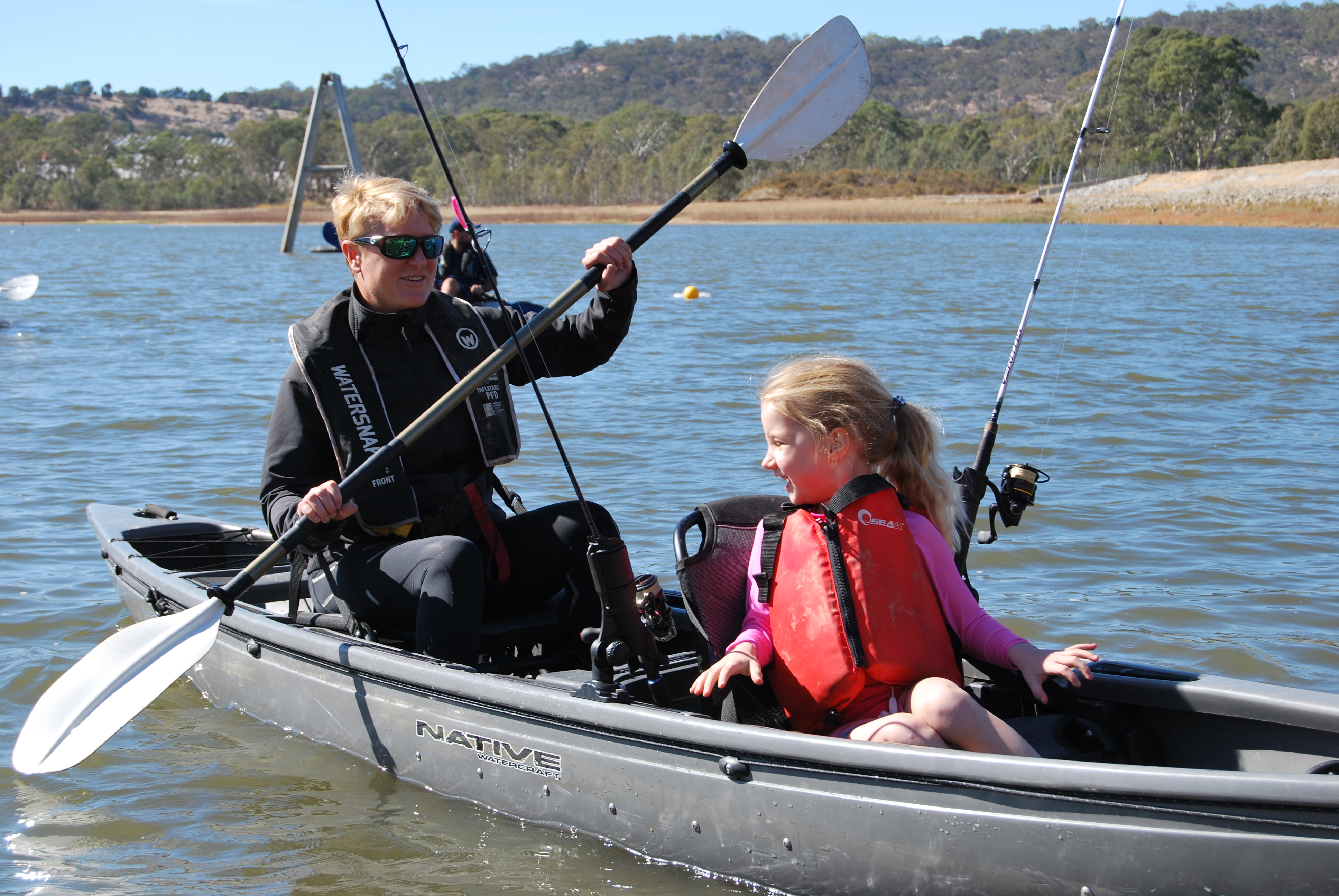 Casting a line into Barkers Creek Reservoir at Harcourt just got a whole lot easier now that kayaks and canoes are permitted.
Member for Bendigo West Maree Edwards said a key component of the State Government's $34 million Target One Million plan is better on-water access to reservoirs across Victoria.
This waterway is the first to have new access arrangements implemented, delivering on an election commitment that will get more people fishing, more often and boost participation to one million anglers by 2020.
It is also the first time a Coliban Water reservoir has been opened for on-water access of any kind.
Barkers Creek Reservoir is stocked with trout annually, grown at the Victorian Fisheries Authority's (VFA) Snobs Creek hatchery, near Eildon.
Thanks to an exciting new development last month, it was also stocked for the first time with tens of thousands of golden perch fingerlings. With plans to stock silver perch and Murray cod, anglers can expect great year-round fishing for trout in winter and native fish in summer.
Electric motors may be used on canoes and kayaks if they travel below 5 knots. In the future, on-water access will be further expanded to include boats, on the proviso they're only powered by electric motors. Work will begin on improving car parking and boat launching facilities shortly.
The VFA will continue to work with water authorities to expand on-water access and improve facilities at several reservoirs including Tullaroop, Lauriston, Malmsbury, Upper Coliban and Hepburn Lagoon.
Learn more about Target One Million at www.vfa.vic.gov.au/targetonemillion2.
Quotes attributable to Member for Bendigo West Maree Edwards
"We promised to open up on-water access to reservoirs and that's exactly what we've delivered."
"Fisheries has worked swiftly with Coliban Water to facilitate on-water access so that trout anglers can enjoy productive autumn and winter fishing this year."
"Target One Million is delivering a suite of commitments to make freshwater fishing even better including building a new hatchery at Shepparton, increasing fish stocking to 10 million by 2022 and improving access to Crown frontage along rivers."
Quote attributable to Water Minister Lisa Neville
"We're making our water assets more accessible for all Victorians, to improve the health and wellbeing of the community by supporting our recreational values."