Duo arrested for illegal fish sales
25 July 2019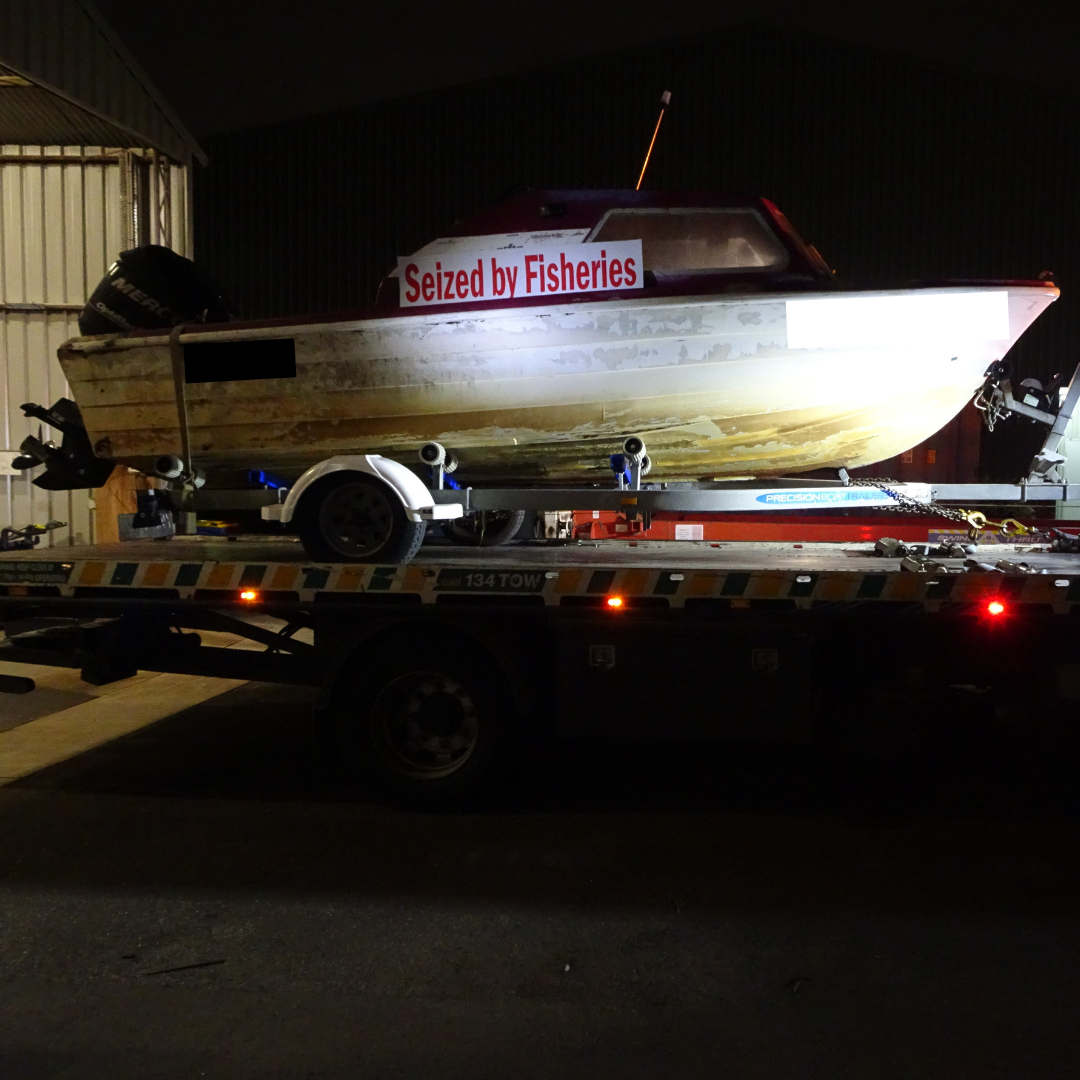 Two men were arrested by Fisheries Officers and Investigators in Melbourne's western suburbs on Wednesday for allegedly buying and selling fish illegally.
Victorian Fisheries Authority (VFA) Manager Statewide Investigations Group Brooke Hall said wholesale and retail premises were searched and a quantity of calamari squid was seized, along with a boat, fishing equipment and a Toyota four-wheel-drive vehicle belonging to one of the men.
"We will allege an organised crime arrangement whereby one of the pair, who does not possess a commercial fishing licence, was catching calamari squid in Port Phillip and transporting them to a seafood business," Mr Hall said.
"We believe this was happening on a regular basis and that the fisher was paid cash upon delivery by the shop owner.
"Recreational fishers are not allowed sell their catch. Only licensed commercial fishers can do that.
"Taking fish and unlawfully selling them into the retail chain undermines licensing arrangement for legitimate commercial fishers and puts their livelihoods at risk.
"Commercial fishers also comply with safe food handling practises so that seafood consumers are not put at risk.
"People acting as unlicensed commercial fishers are taking unregulated quantities of fish and have the potential to affect the sustainable management of Victoria's valuable fisheries resources."
"We know most recreational fishers do the right thing and don't sell their catch, instead simply enjoying what's been a great season for calamari squid in Port Phillip and Western Port."
Mr Hall said the fisher would be charged with taking fish for sale and possessing the proceeds of crime.
"The shop owner will be charged with receiving unlawfully taken fish for sale and dealing in the proceeds of crime.
"Serious penalties apply including up to 10 years imprisonment, and the possible forfeiture of seized items."
Fisheries are keen to hear from the public about any unlawful trade in fish or other seafood.
To report suspicious or illegal fishing activity call 13FISH (133474) anytime. You can remain anonymous. Make the call and make the difference.