Catching rainbow trout these school holidays
26 June 2020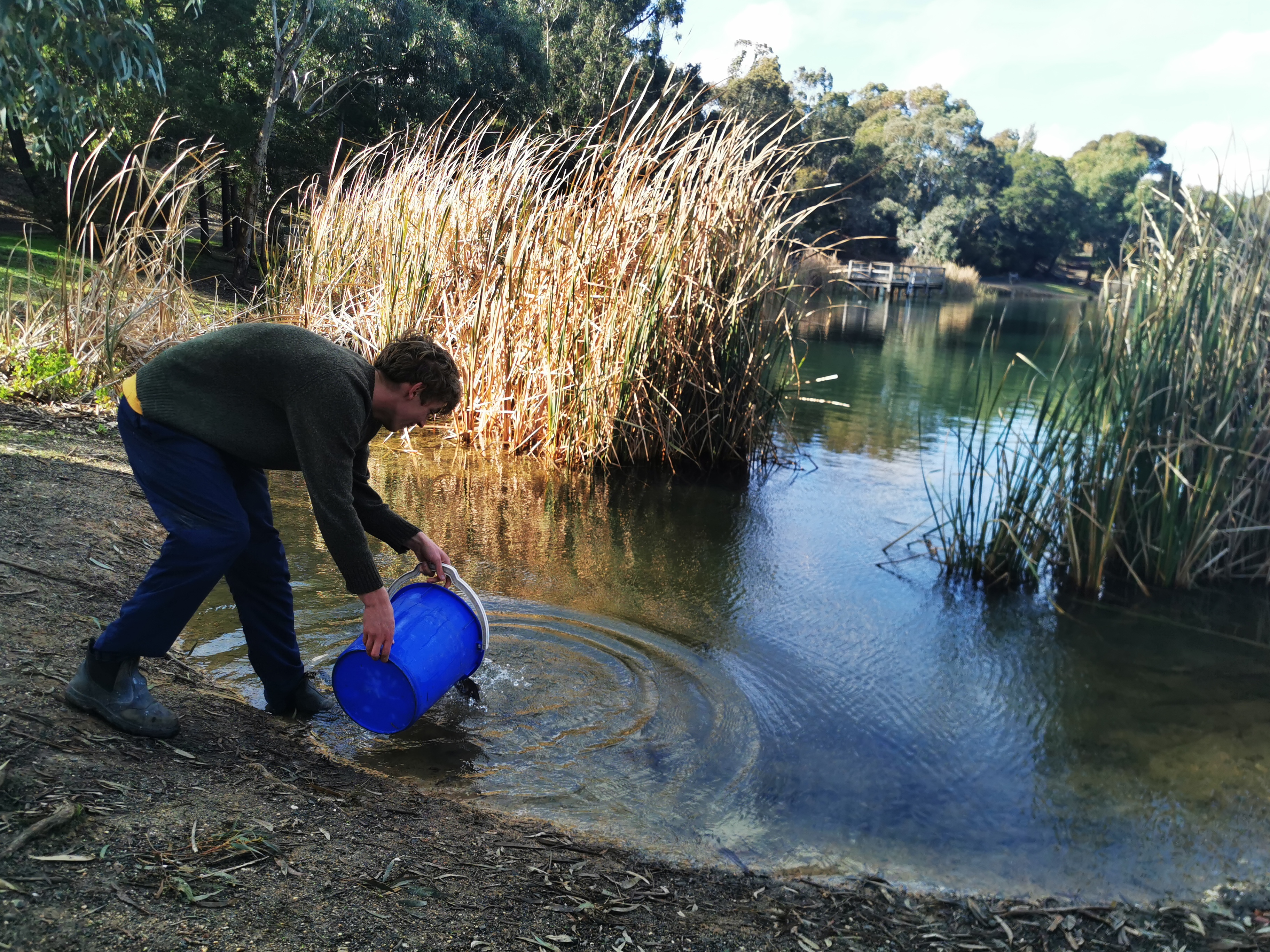 Youngsters can catch a new hobby these school holidays with the stocking of more than 35,000 catchable size rainbow trout into almost 80 lakes across Victoria thanks to the State Government.
Minister for Fishing and Boating Melissa Horne said Ouyen Lake will be stocked with 500 rainbow trout for the first time to provide more freshwater fishing opportunities for people in the state's far northwest.
The stockings are thanks to recreational fishing licence fees and the Labor Government's $35 million Target One Million plan to get more people fishing, more often, in more places.
Family Fishing Lakes boast good access with waterside platforms, walking tracks, picnic areas and other facilities, creating a wonderful environment for people to get some fresh air and explore whilst wetting a line.
The rainbow trout are grown at the Victorian Fisheries Authority's Snobs Creek hatchery, near Eildon, and delivered for over the school holiday break.
Rainbow trout are perfect for those new to fishing because they're easy to catch and taste great on the plate.
Stocked waters for these holidays include:
Albert Park Lake (1,500)
Lillydale Lake (1,000)
Emerald Lake (500)
Spavin Lake in Sunbury (600)
Victoria Lake in Shepparton (750)
Hyland Lake in Churchill (800)
Pakenham Lake (750)
St Augustine's Water Hole in Geelong (750)
Kennington Reservoir in Bendigo (500)
Darlingsford Lake in Melton (500)
Pertobe Lake in Warrnambool (450)
Yarrambat Lake (1,000)
Casey Fields Lake in Cranbourne (750)
Crusoe Reservoir (450)
Eildon Pondage (1,100+)
Marysville Lake (450)
Ouyen Lake (500)
Tchum Lake in Birchip (1,000)
A daily bag limit of 5 trout applies to Family Fishing Lakes, of which only 2 trout can exceed 35cm.
For more information about catch limits get hold of the 2020 Victorian Recreational Fishing Guide, available free from most tackle shops, online or by downloading the free 'Vic Fishing' app for smartphones.
Click here for the state-wide list of stocked waters these holidays.
Quotes attributable to Minister for Fishing and Boating Melissa Horne
"Casting a line is a great way to get the kids outside for a few hours these school holidays."
"Our Target One Million plan continues to deliver great things for Victorian fishers, whether you're enjoying a Family Fishing Lake or chasing snapper in Port Phillip."