Get hooked on free fish event at Lakes Entrance
15 February 2019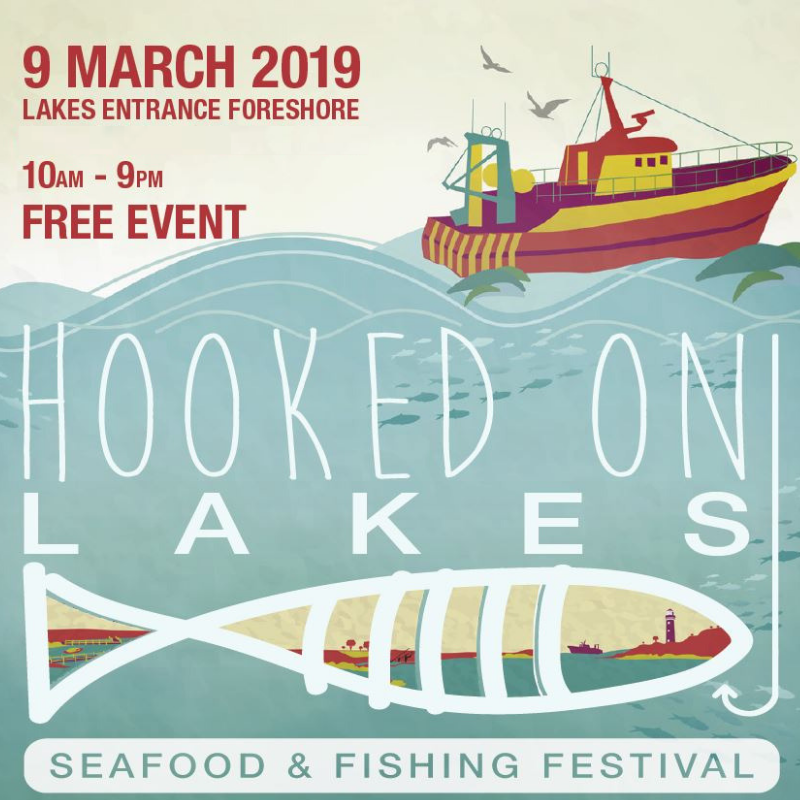 Seafood lovers and recreational anglers looking for food, fishing and family fun on the Labour Day long weekend should consider the free 'Hooked on Lakes Entrance' festival on Saturday 9 March from 10am-9pm.
Victorian Fisheries Authority (VFA) CEO Travis Dowling said last year's event attracted more than 1,000 people and larger crowds are predicted this year.
"Lakes Entrance is a fishing mecca and home to one of Australia's largest commercial fishing fleets," Mr Dowling said.
"Hooked on Lakes Entrance 2019 will have a festival vibe and is all about showcasing Victorian produce and celebrating fishing in all its forms."
Organised in partnership with Lakes Entrance Events, the festival will feature new elements to keep visitors excited about fishing and tourism opportunities in the region including:
Seafood cooking demonstrations by critically acclaimed Peruvian chef Alejandro Saravia from Pastuso and Sam Mahlook from Miriam's Seafood Restaurant
Fish filleting and preparation tips from the Lakes Entrance Fisherman's co-op with tasting samples and talks about the different species on offer
Commercial fishers tied up to the wharf explaining their practices and life at sea
Free Fishcare 'Come and Try' fishing clinics for kids and families
Market stalls and food stands selling freshly cooked seafood and local produce
Kids amusements and a dedicated area for families to enjoy the waterfront views
Live music stage featuring local artists and the first public broadcast of the VFA's Fishiest 100 playlist
A family friendly 'Riviera Regatta' at midday that will transform the foreshore into a land-based 'boat race' for crews of kids and grown-ups. Will the Vikings or the Pirates win the day? Who knows but it's sure to be an epic contest that will raise a lot of laughs for all the family.
Mr Dowling said Hooked on Lakes Entrance is a great opportunity for families to explore one of Victoria's most beautiful stretches of water.
"With exceptional camping, boating and fishing opportunities on its doorstep, I'd encourage everyone to grab the tent, rods and sunscreen to enjoy some quality time in Victoria's great outdoors."
For more information visit: www.vfa.vic.gov.au/hookedonlakesentrance