Preliminary giant spider crab fisher survey
VFA 's preliminary survey of spider crab fishers in 2020 showed that going spider crab fishing from Rye and/or Blairgowrie piers is a valued recreational activity for parts of Victoria's multicultural community. This species of crab is similar to others found in Asia and Japan that are highly prized as a food delicacy.
What is the spider crab fishery?
Each year Giant spider crabs gather in large groups in shallow coastal waters. These groups can have many, many thousands of crabs and are called aggregations.
Click here to find out more about Giant spider crabs' distribution and biology.
In most places, these Giant spider crab aggregations go unnoticed and are not fished.
But at one location around Rye and Blairgowrie, these crabs have been regularly aggregating near a pier where they can be easily accessed. Many people enjoy being able to access this crab aggregation. Different people use the pier to watch, to snorkel, to dive, to photograph or to fish the crab aggregation.
There is currently no significant catch of spider crabs in Victorian commercial fisheries, with very small quantities taken for bait outside Port Phillip Bay.
Why did the VFA do the survey?
Recreational fishing for spider crabs has been developing over recent years. The VFA wanted to find out more about how, when, where and why people go fishing for spider crabs in Victoria. This information is useful for our fishery management and education programs.
When and how did the VFA do the survey?
The survey was done in August 2020. It was directed to Victoria's multicultural community. The VFA used WeChat to get the survey out to spider crab fishers. We invited people to complete the survey if they had ever caught or tried to catch Giant spider crabs in Victoria.
What were the main results of the survey?
About 300 people completed the survey, including 195 people who went spider crab fishing in June 2020.
Where and when do people go spider crab fishing?
The survey found spider crab fishers:
travelled from a range of Melbourne suburbs
mostly only go spider crab fishing from the Rye and Blairgowrie piers
mostly only go during the aggregation time
mostly only fished for spider crabs on one day of the aggregation
About 65% said they would go spider crab fishing again, for enjoyment and/or to collect crabs to eat.
Figures 1 and 2 (click to enlarge)
How many spider crabs do people usually catch and keep each day when they fish?
Most spider crabs fishers reported taking fewer than 30 crabs when they went fishing.
Figure 3 (click to enlarge)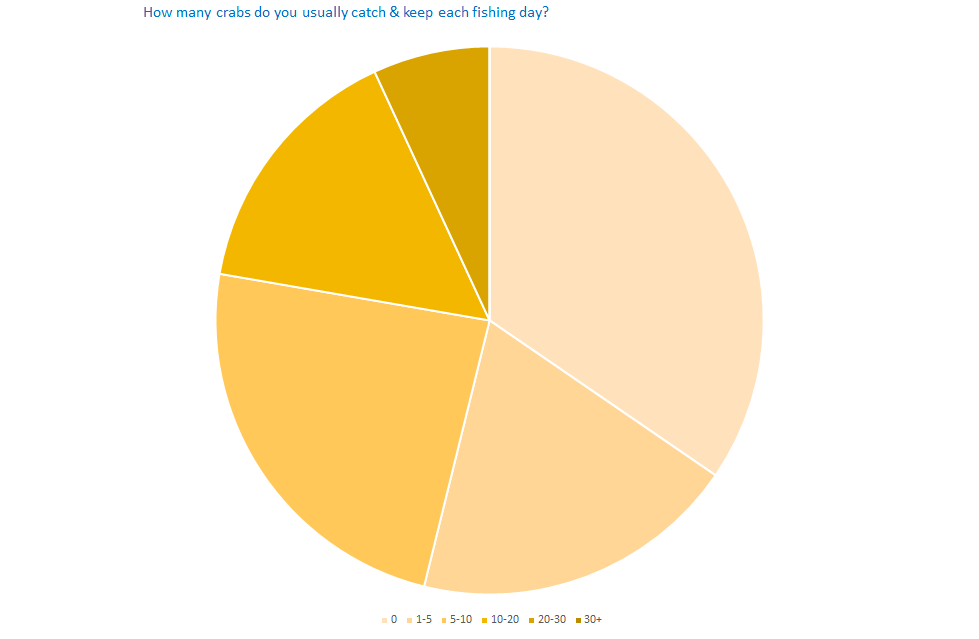 Social and economic values of spider crab fishing
Spider crab fishers mostly said they go spider crab fishing:
for enjoyment (social and cultural interactions)
to collect crabs to taste and to eat.
They mostly enjoyed eating the crabs they caught, cooked into a wide variety of dishes.
Spider crab fishers reported spending around (on average) $70 when they went fishing for spider crabs. A quarter of fishers spent $200 or more.
Figures 4, 5, 6, 7 (click to enlarge)
How will this survey information be used?
Where appropriate, these results will help guide our future research, adaptive management and education programs.
What else will the VFA do to check the spider crab fishery?
The VFA will conduct further research over time to grow our understanding of spider crabs and spider crab fishing.