Giant Crab fishing survey (English)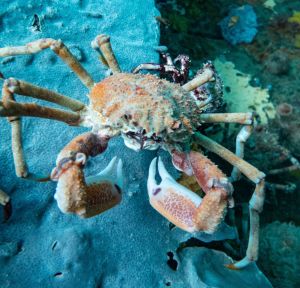 This survey is to help the VFA understand who in the Victorian community values fishing for Giant Spider Crabs and why. We would like you to complete this survey IF YOU HAVE EVER CAUGHT OR TRIED TO CATCH Giant Spider Crabs in Victoria.
At the end of the survey, we will ask you some questions about where you live and your cultural background. These questions are to help the VFA to understand who in the community is fishing for Giant Spider Crabs, so we can improve our fisheries management and education programs. The VFA will keep your personal information private – this is required under Victorian law
Giant Spider Crabs (see pictures) aggregate at some locations in Victoria's bays and coastal waters for a period each winter. For example, there was a large aggregation at Blairgowrie in winter 2019. During the rest of the year, Giant Spider Crabs are spread out across the bays, sea and ocean floor.