Victoria's south west and spectacular Grampians offer fantastic fishing for a range of freshwater species. Big brown and rainbow trout, prized Chinook salmon and unique tiger trout are complemented by iconic native fish like Murray cod, golden perch and even Australia bass. Several of the south west's lakes attract fishers from interstate for the chance at a truly trophy fish, thanks largely to unique ecosystems that support big populations of baitfish.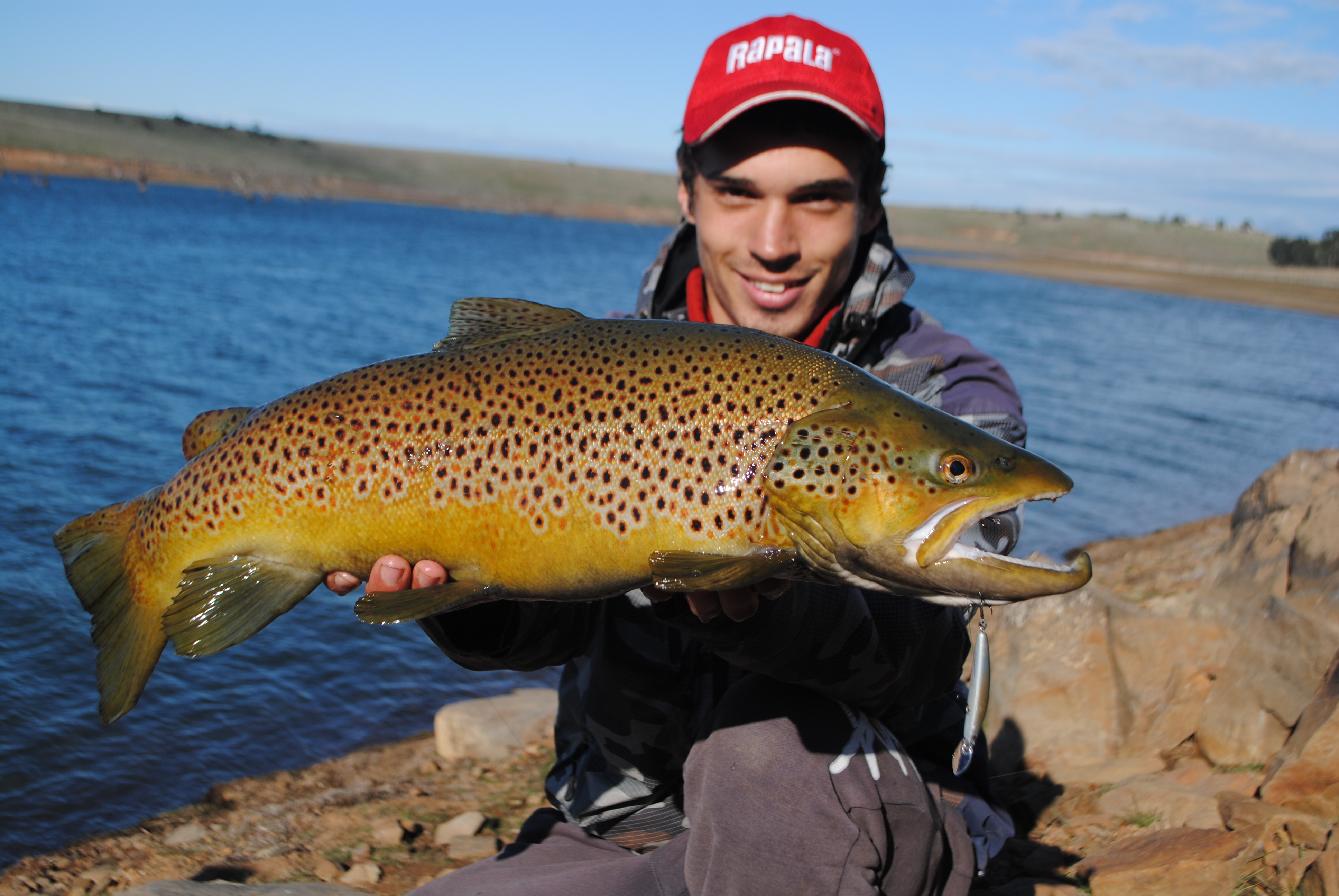 The Crater Lakes, comprising lakes Purrumbete and Bullen Merri, provide world class fishing in scenic extinct volcanoes for big trout and salmon. Purrumbete also offers terrific redfin fishing while Bullen Merri is home to big bass if you're up for the challenge.
The Grampians' lakes vary with some around Halls Gap exhibiting almost alpine characteristics with clear, cold and deep water. Others are shallow and snaggy waterways better suited to native fish.
Rocklands Reservoir is on the rise as a mixed fishery with already established trout and redfin fishing and a rapidly growing reputation for golden perch and Murray cod. In the eyes of many, Rocklands is on the cusp of greatness and set to rival Lake Eildon thanks to record stockings in recent years. Some are already calling it Codlands!
Lakes Wartook, Bellfield, Lonsdale, and Fyans offer clear water fishing for stocked brown and rainbow trout, with Murray cod and golden perch in several. The lakes are reliable redfin fisheries, and a few grow abundant yabbies which are highly regarded on the table and as bait. Lake Bolac grows some of Victoria's fastest growing, and biggest rainbow trout when water levels are suitable.