The great redfin challenge
To complete the 'Wall of Fame' of trophy sized mounted freshwater fish at our Snobs Creek hatchery conference room, near Eildon, we are launching a social media competition to find a monster redfin. We have trophy Murray cod, golden perch, Chinook salmon, brown and rainbow trout but as yet, no big redfin.
We are hoping to find the 'Holy Grail' of redfin that measures more than 50cm (total length) and we need freshwater anglers' help to do it!
The reward will be more than just bragging rights! Your name will be etched on a brass plaque below the mount as a permanent record of your inspiring catch. You will also receive a personal tour, with a few of your mates, of our Snobs Creek facility.
Competition terms and conditions:
Recreational anglers must hold a recreational fishing licence (or meet exemption conditions).
The redfin must be caught in Victorian public waters using legal recreational fishing methods.
The minimum qualification size of redfin is 50 cm (total length, not fork length).
A digital photograph of the redfin must be submitted on an accurate ruler or brag mat.
Fish must be in good condition and suitable for taxonomy.
Note: Redfin should be treated with care to minimise damage and frozen whole (not gutted or scaled) soon after capture – see important advice on caring for your fish prior to taxidermy.
The competition period is 1 May to 1 September 2017.
The angler who meets the above terms and conditions and registers the longest redfin (total length) by the end of the competition wins.
Photographs of redfin may be used by The Victorian Fisheries Authority for the purposes of promoting the competition.
To apply, please email improving.fishing@vfa.vic.gov.au, include a copy of your redfin photograph (JPEG) and describe in 50 words or less your amazing capture. Please include your name and telephone contact details and permission to use the photograph for our promotion purposes.
All applicants will be notified by email and the winner will announced via our Facebook page soon after the competition closes.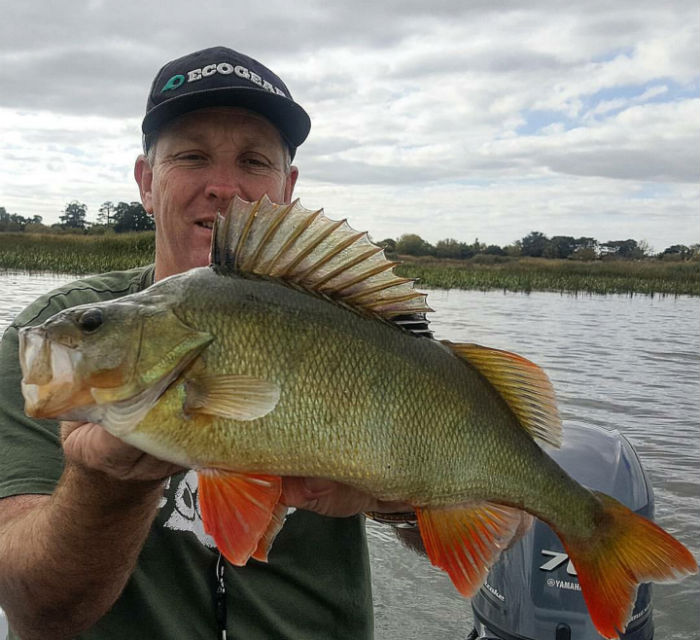 Background
Redfin are amongst Victoria's most popular recreational fish. They feed aggressively, hunt in schools, are easy to catch, take lures and bait, fight well and are delicious to eat. While redfin are introduced and are highly predatory, they are a big part of our fishing landscape. Anglers are encouraged not to return redfin to the water as they prey on native fish and other aquatic organisms. It is illegal to transport live redfin without appropriate approval by Fisheries Victoria.
Snobs Creek has a long and rich history of supporting freshwater fisheries by growing and stocking Murray cod, trout cod, brown trout, rainbow trout, Macquarie perch, Chinook salmon and freshwater catfish. This year, we stocked more than 3.5 million fish into more than 200 waterways. Under the Target One Million plan, fish stocking will increase to 5 million over the next twelve months. We may launch similar competitions to find large Australian bass and estuary perch to complete our 'Wall of Fame' trophy fish display at Snobs Creek.