Where we've improved access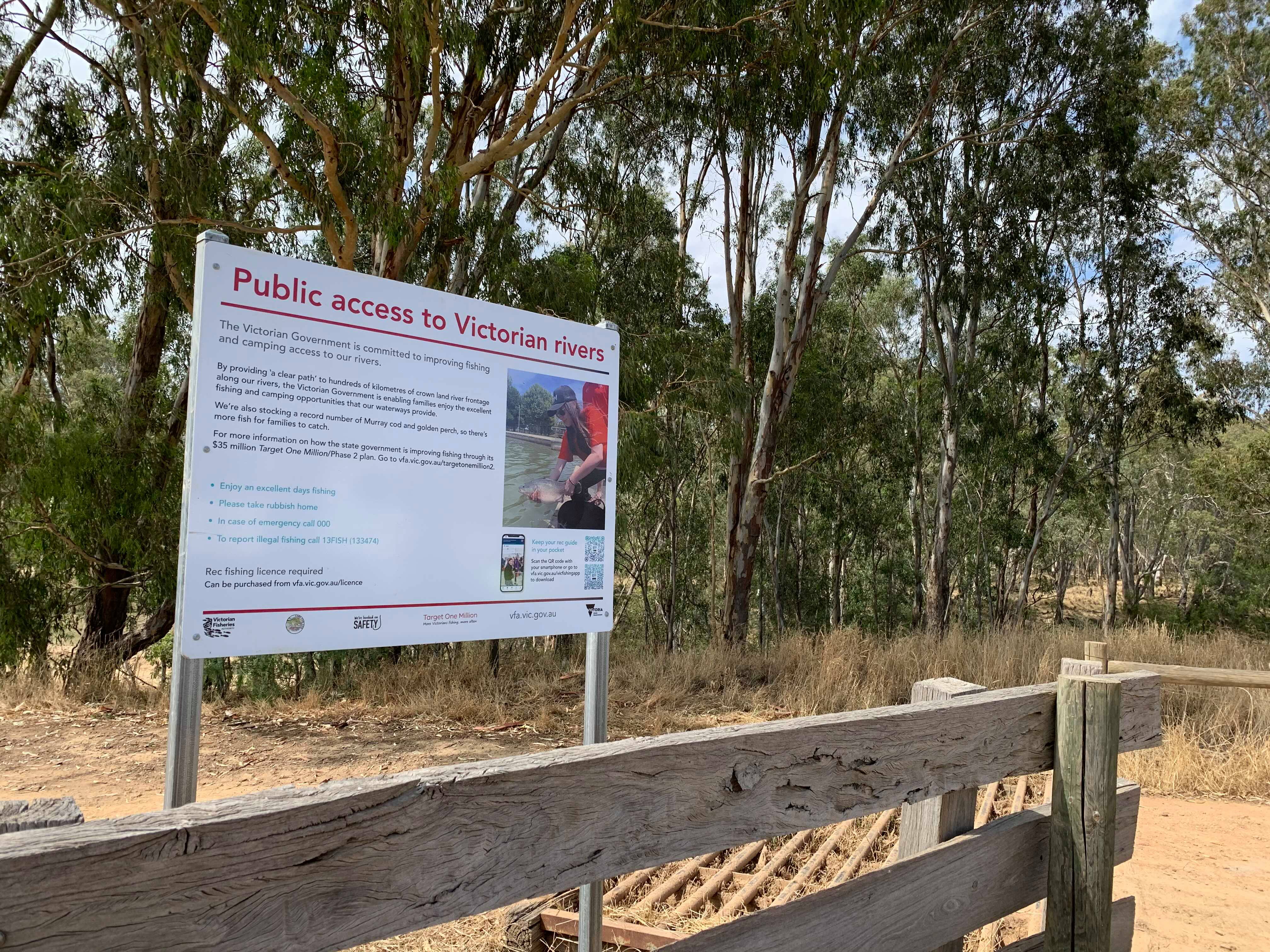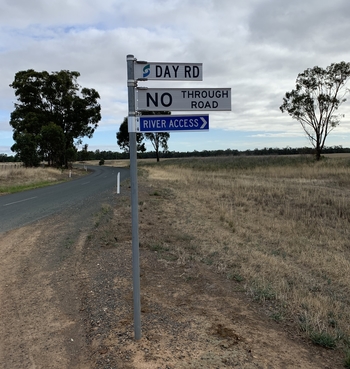 As part of the 2018 fishing and boating election commitments, the State Government committed to guarantee access to fishing and camping on Crown land that has grazing licences and river frontage.
The VFA has identified several high value recreational fishing sites with access issues that the Government has asked us to rectify.
The VFA will be installing access gates and signage at the entry points to Crown Land as part of the project (pictured top right), and in time, will create a map on the VFA website/app that specifies each access point.
In addition, we will install directional road signs, directing the recreational user from the main road to the access point that we will create (pictured bottom right).
This election commitment is part of the Government's Target One Million program to increase participation in recreational fishing in Victoria by stocking more rivers/lakes and constructing new boat ramps, fishing platforms, fish cleaning tables an car parking facilities.
To date, we have improved angler access at 12 sites on the Goulburn River, in and around Murchison and the Goulburn Weir, whilst a further 5 sites identified on the Steavenson River will be completed by 31 March.
The list below details sites the VFA has improved access to.