Small Grants Program - Guidelines and Conditions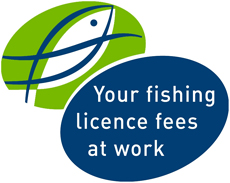 Recreational Fishing Licence Trust Account
(For grants up to $5,000 (GST exclusive))
Objective of the Small Grants Program
To provide funding of up to $5,000 (GST exclusive) for small recreational fishing projects which benefit public recreational fishing in Victoria.
The Victorian Government recognises that recreational fishing is a major social and economic contributor to Victorian communities, and, as such, the Government supports actions or programs which aim to boost participation in recreational fishing and related activities.
The Small Grants Program is continuously open for applications, year round, subject to the allocation of available funds for any given period. An 'easy-to-complete' form has been developed for grant applications to be made.
The Small Grants Program is not reliant on any matching cash contribution for an application to be successful.
To be successful, a grant application must satisfy the following criteria:
Your proposed project must provide a benefit to public recreational fishing in Victoria. You must provide information in your application to demonstrate that your proposed project or activity meets this criterion.
Who can apply and how to apply?
Community not-for-profit organisations, angling clubs/associations, schools, statutory bodies/government agencies and incorporated bodies/associations in Victoria are eligible to apply if they:
Involve community members at the local level;
Are an incorporated body, co-operative or association; and
Have an Australian Business Number (ABN) or have written advice from the Australian Taxation Office that the Withholding Tax does not apply to the grant payment.
Unincorporated organisations may apply through a sponsoring organisation, which is an incorporated body, cooperative, or association that has an ABN.
What will the Small Grants Program fund?
The Small Grants Program will provide funding to:
Implement or upgrade existing recreational fishing facilities such as, but not confined to the installation of solar lighting above fishing platforms, fish cleaning facilities, directional and information signage for fishing locations, fence-stiles/gates to gain or improve access to fishing locations, and the construction of fishing platforms, access paths, stairs and/or walkways to popular fishing locations.
Conduct an event/program to promote responsible recreational fishing practices, improve angling skills and knowledge amongst participants, and/or increase participation in recreational fishing. As a guide, events could include, a workshop or training session on aspects of recreational fishing such as knot- or fly-tying, rig-setting, bait collection and application, fish catch and release techniques, 'Come and try' fishing days, Fish-a-thons, club promotion days and/or displays at shows and expos. An event that is delivered in collaboration with Fishcare, an organisation that delivers services to the recreational fishing sector through the promotion and teaching of sustainable fishing practices, is encouraged. Guest speakers or specialist experts not affiliated with the grant applicant may be paid an attendance fee and reimbursed for reasonable travel expenses to present at an event, at the discretion of the Recreational Fishing Grants Working Group.
The preparation of educational material such as brochures, reports, DVDs, radio programs, etc., that would promote responsible/sustainable recreational fishing practices.
Any queries about what the program will or will not fund should be discussed with The Secretariat, Recreational Fishing Grants Working Group who can be contacted on (03) 8392 6872 or email: rec.fishinggrants@vfa.vic.gov.au – before you proceed to complete the on-line grant application form.
What are the Small Grants Program funding conditions?
Applications are to be received by The Victorian Fisheries Authority (VFA) in reasonable time prior to the project's commencement date to allow time for assessment and processing.
The completion and return of a Funding Agreement and suitable invoice to the VFA to enable the grant to be allocated.
To verify the cost of project expenditures funded by the grant, the grant recipient must retain all invoices, and complete and provide a Grant Acquittal Form and a Completed Final Project Report to the VFA within 30 days of project completion.
Grant application assessment
The Recreational Fishing Grants Working Group will assess grant applications and the VFA will allocate grant funding. The Working Group comprises eight members plus an independent Chair who collectively, can provide a range of knowledge, experience and views from across Victoria comprising:
Coastal, estuarine, freshwater native fish and salmonid recreational fisheries; and Port Phillip Bay, South West, North East, North West, East Gippsland and West Gippsland regions.
It contains one person nominated by VRFish to provide advice that reflects the views of the organisations affiliated with VRFish and the VRFish Board; and
One person involved in the recreational fishing industry to provide advice that reflects the views of recreational fishers as identified by persons involved in the Victorian recreational fishing business sector.
The Small Grants Program is unable to fund:
Natural persons (refer - Who can apply and how to apply?);
The purchase of equipment for a group's exclusive use, competitions and prizes, give-aways, or alcohol for any events;
General operating or travel costs not directly associated with a project/event;
The stocking of fish (including the purchase, transportation and/or the release of fish for an event);
Projects assessed as having little value or no benefit to public recreational fishing in Victoria; and/or
Recreational boating-related infrastructure including, but not confined to boat ramps/pontoons and/or related jetties, ramp access dredging, boat wash-down facilities, boat berthing, boat trailer access and/or car parking that may be funded from recreational vessel registration fees under the control of the Department of Transport, or an alternative source. Enquiries about the Department of Transport Boating Safety & Facilities Program should be directed to the Grants Administration Team on (1800 337 222, or via email: boating.grants@ecodev.vic.gov.au.
More information
For more information, please call The Secretariat, Recreational Fishing Grants Working Group on (03) 8392 6872 or email rec.fishinggrants@vfa.vic.gov.au.