Large Grants Program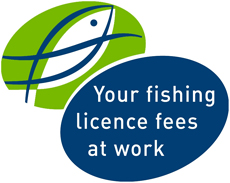 This program provides funding for projects in the following categories:
recreational fishing access and facilities
recreational fisheries' sustainability and habitat improvement
recreational fisheries-related education, information and training and
recreational fisheries research.
Preference will be given to projects that leverage off other projects, and/or which some financial co-funding or in-kind contribution can be made by the project proponent(s) to the funds being sought.
Key Dates
The 2018/19 round of the Large Grants Program opened on 1 October 2018 and closes on 28 February 2019. Applications received after the closing date will not be considered.
Conditions and Guidelines
Prior to developing an application please read the following Large Grants Program Conditions & Guidelines
Application Process
To apply for a Large Grant please use the online application form.
Further Information
For further information please contact:
The Secretariat, Recreational Fishing Grants Program
PO Box 4509, Melbourne, Victoria 3001.
Telephone 8392 6872 or email rec.fishinggrants@vfa.vic.gov.au