Corio Bay Rocky Reefs
Three new rocky fishing reefs will be built in and around Corio Bay to give more fishers access to some of Victoria's bread and butter species like King George whiting, snapper and calamari.
The new reefs are part of the State Government's $35 million Target One Million commitment to make recreational fishing even better in Victoria.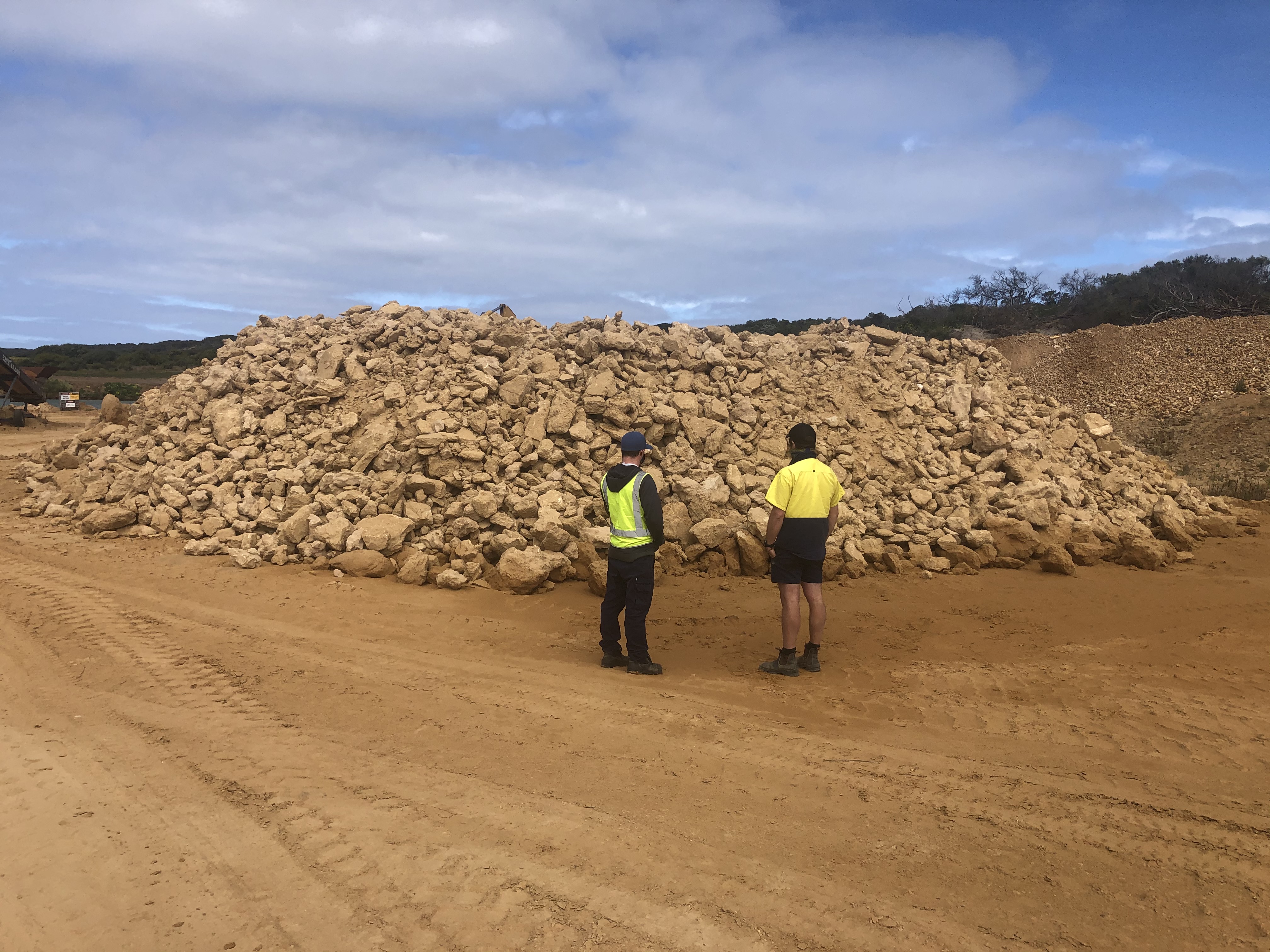 To provide more homes for fish, $2.5 million is being invested to install several varieties of reef in Port Phillip.
Utilising local resources
The $700,000 Corio Bay project will make use of local resources such as basalt from the nearby Cherry Creek juvenile justice facility and 100 tonnes of locally sourced limestone (pictured on right).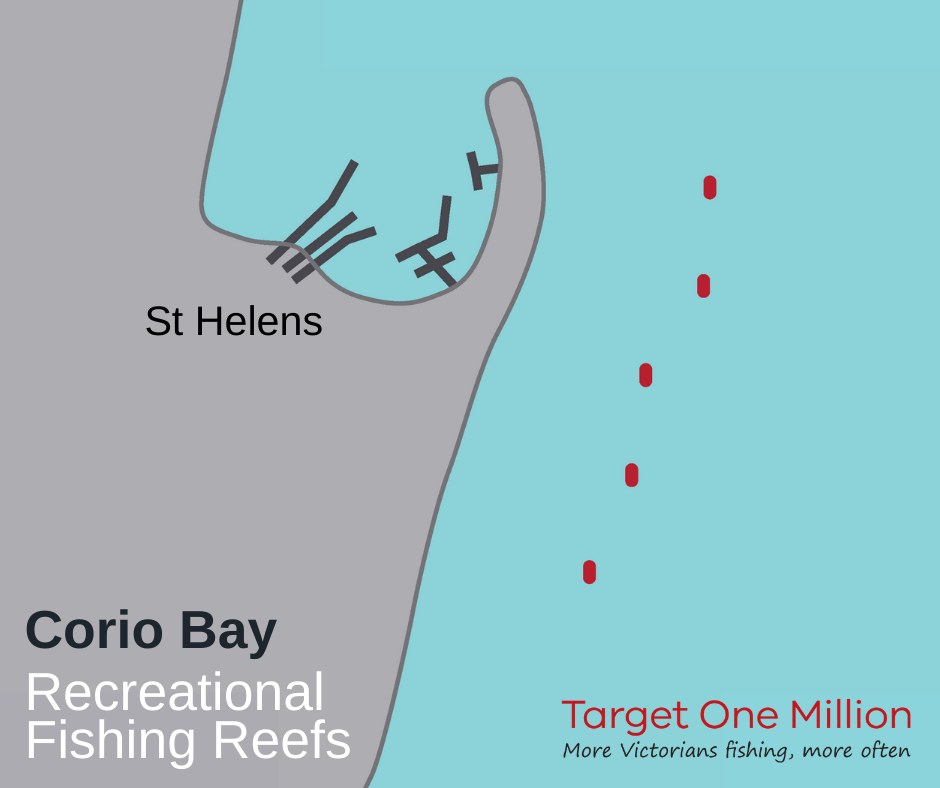 Once installed, the rocky reefs will be seeded with native oysters and mussels to accelerate their development and encourage colonisation by other marine life.
The reefs will be placed at three locations around Corio Bay and the Geelong Arm of Port Phillip at Outer Harbour, Kirk Point and St Helens.
The St Helens reef (illustrated in map on right) will deliver better fishing for boat-based and shore fishers given its location will be within casting distance from land.
Building more fishing reefs
The rocky reefs are expected to be complete before the end of 2020 and complement the removal of commercial net fishing from Corio Bay in 2018.
Along with these Corio Bay reefs, the Victorian Fisheries Authority recently contributed $500,000 from Target One Million's $2.5 million reef fund, to help The Nature Conservancy build more shellfish reefs at Mornington and Geelong.
What are rocky reefs?