Goulburn Fishing Festival event schedule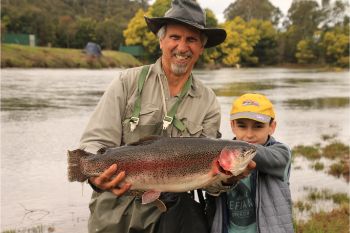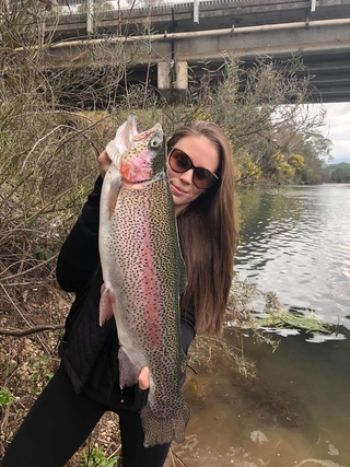 River trout season will officially be open from 11:59pm on Friday 6 September, and where better to celebrate than at Eildon!
The Goulburn River and Eildon Pondage will share in 2,000 massive 'stonker' rainbow trout to 4kg, to be stocked at 11 sites for trout opening. Like last year, they'll have a combined weight of 7 tonnes, guaranteed to create lifelong memories for lots of fishers and their families.
Important information
When: Saturday 7 September 2019
Where: Eildon Community Centre
Time: 10am-4pm
Activities
Come along to the Trade expo, where you can see what's new in fishing tackle
Help our Fisheries team stock the pondage
Guided fishing on Eildon Pondage, bait and tackle provided
Enjoy a tour of the Snobs Creek hatchery. Tours depart the Eildon Community Centre hourly from 10.30am
Straight into the fry pan, watch the cooking demonstrations
Activities for the kids, jumping castle, face painting and balloon tying
Prize draws
Don't scoot home too early, there will be a fireworks display over the pondage at 7pm.
Download the above information here.
(PDF - 513.7 KB)
For more information about the stocking of the trophy trout, click here.
The 2019 trout and salmonid closed season on rivers and streams is from 12:01am on Tuesday 11 June until 11:59pm on Friday 6 September.